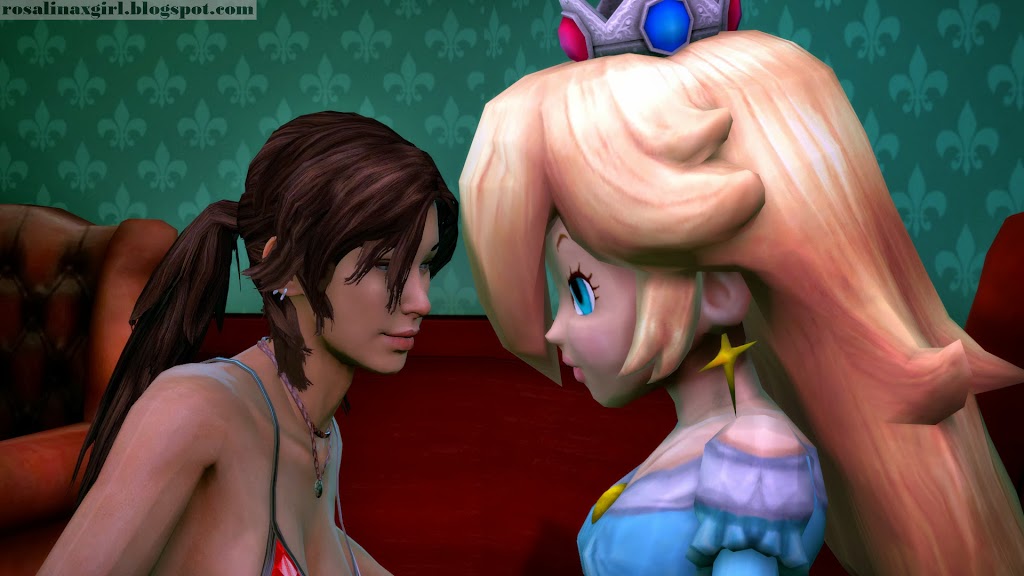 As I expected nobody answered and I still no have idea about what I can ask to Mavruda if I start a little series with him. In fact for the moment there is 3 possibilities:
– Random girl to increase the main collection.
– More illustrations for the "Where is my pokemon?" project.
– Start a new project named "Take my clothes" with Rosalina cosplaying herself as other characters.
I think I'll let Mavruda choose what he prefer into these 3 ideas but if you have something in mind don't hesitate guys… I really want to start something with Mavruda and I know he can make something epic… Oh yeah… °w°

¯¯¯¯¯¯¯¯¯¯¯¯¯¯¯¯¯¯¯¯¯¯¯¯¯¯¯¯¯¯¯¯¯¯¯¯¯¯¯¯
Today a really interesting and original illustration, Not the first time Rosalina meet Lara Croft (first illustration here) but Not often that I have a 3D piece to show you. A huge thanks and congrat to kp0988 for this interesting piece. That's so powerfull see Rosalina in 3D, it's more realistic and who can imagine her alive and moving… °w°
So bad that kp0988 only show Rosalina and Lara head but if you look closely the design of the two characters are really differents, Lara have a more realistic style but it's not only for this point. They have also really different faces and you can also compare arms and breasts see how they are different.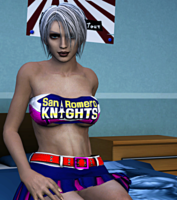 I think kp0988 had to cheat so much to make something correct but the result is great and it' also really interesting. I think it must be fun to have these Rosalina and Lara as full body to see all the diferences into these two models. Nintendo grils really have a particular design in fact but my favourite is still Rosalina… ^^
Last think, don't hesitate to take a look to kp0988 profile and gallery on deviantart (see it here). He have a lot of interesting pieces and powerful ladies (we can also say really sexy… XD). One of my fav is Ivy Valentine dressed as cheerleader with Juliet outfit (on the right) but you can also find so much other characters on kp0988 gallery. Really original artist and pleasant guys, kp0988 also need some support at the moment so don't hesitate to visit his page and maybe let a little comment… Oh yeah… (^o^)/

One year ago: One Piece – Nico Robin