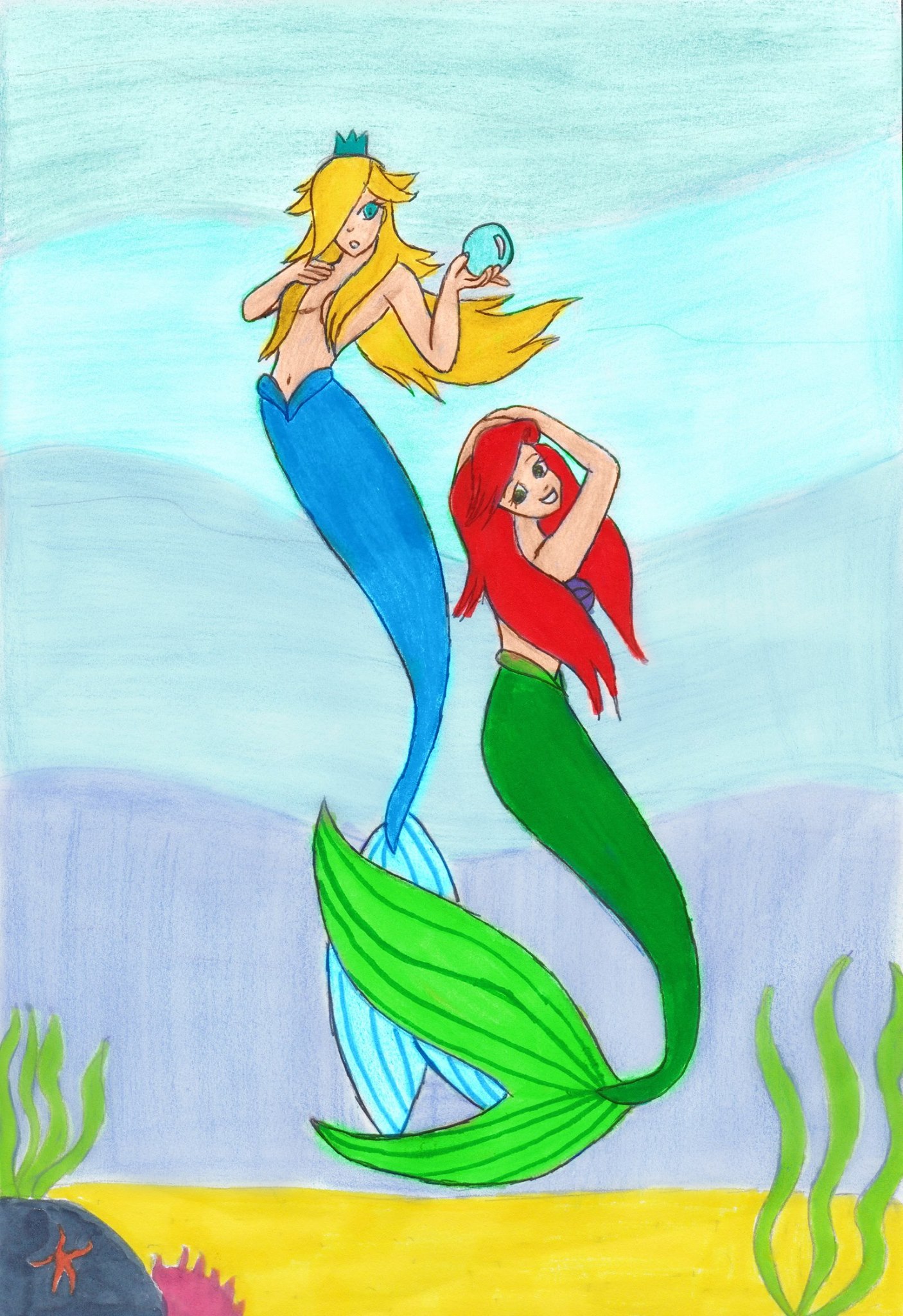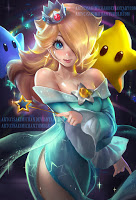 I was finally able to make a little artist feature with the "Artist of the week that you can see on the right column, also with the gallery, Rosalina's Delivery Service comic, adding all other project and page listed it's kinda huge and I'm sore a lot of you miss all that power you can find. For now I must update the page list on the top to add more and think of a complete redo for the right column. Something more compact must be really more poferfull.
I think a lot of you noticed that illustration make by the tallented Sakami-chan you can find on deviantart and patreon. She drew Rosalina and like her style everybody must be amazed but on the soft version there is a huge mistake cause the hair lock is in front of her left eye insted of the right. Curious point, there is a semi-naked version for patreon too but this one have the hair lock in correct side, seem she mised a flip while working on the safe version… O_o
_________________________________________________

After Alycia showed me the lovely panda dress Rosalina, she told me to wait until she scan it and give me a HD version. She published it on my facebook page and I was so excited, writing a message to give her a huge thanks but I scrolled by accident and another post appeared, she made me a surprised and published another illustration with Rosalina and Ariel from the disney movie "the little mermaid". It was so powerfull and unexpected… °o°
First time I receive Rosalina as mermaid and Alycia's illustration is so lovely as if I must admit I'm kinda confused see Rosalina as mermaid. As if I always ask for Rosalina, each artist have his own style and way to see/draw her so she's always different sometimes more realistic, crazy or original.
In fact, Alycia asked me if I already received Rosalina and Ariel together but no time to answer that the illustration was already done, she damn fast guys so be careful and reactive with her. About Rosalina, I must admit she look wonderfull. Damn beautifull and her expression make her more adorable and innocent as if there is also a sexy part since don't wear bra compared to Ariel. Nothing really explicit with hair covering her breasts (love this detail), finally the mix into cuteness and sexiness make a powerfull combo, Alycia really did an amazing job.
I also wonder what Rosalina have in her hand (must ask to Alycia about this point). Ariel look great, beautifull and expressive, this time she found a new friend to play with, she look so happy and dynamic for the moment and for sure must be amazed once Rosalina will tell her some awesome stories about the galaxy. In fact the only negative point is seeing Rosalina as mermaid remember me a guys addicted to this lovely princess but considering Rosalina as his own property (that bastard). He had a huge fetish for mermaid and asked lot of illustration with him and Rosalina. Now he disappeared from the internet and what happened is not Alycia fault so I can just say she made a marvelous piece. Thanks so much…

One year ago: Disney – Frozen – Anna and Elsa
Next to come: Lovely begining