I made a poll on patreon after received a bunch of doggy bestiality sketches (6 exactly) to know the feeling of my dear supporter on that place regarding this special fetish. I really don't want annoy them with content they may not like so have to be careful, according the result only one dislike but I don't want lost any of my dear patrons… O_o
Also work is really quiet lately, a bit too much honestly, it give me plenty of time to work on the blog to rewrite the old posts and complete the gallery. Kind of boring html stuff but keep me busy at last and found interesting things… ^^
¯¯¯¯¯¯¯¯¯¯¯¯¯¯¯¯¯¯¯¯¯¯¯¯¯¯¯¯¯¯¯¯¯¯¯¯¯¯¯¯
Special publication today that start with a big hug and thanks to Tallon that helped me get my dream piece from Quaraci, it's an artist I know since years and admire since his first publication but can't deny he highly improved his level with time. I love Epona, she's able to jizz buckets of fresh cum and wanted Rosalina in a
drinking trough getting a cum bath and shower, finally Rosalina isn't inside the drinking trough but the messy side is here with lot of cum and my favourite Quaraci's OC… °w°
Also haven't presenting her properly, the girl with Rosalina is on of Quaraci's OC, a girl with horse dick named Epona. Maybe some Nintendo fans know Epona as the name of Link's horse but on the mythological side, in Gallo-Roman religion, Epona was a protector of horses, ponies, donkeys, and mules. She also was goddess of fertility and like all the cum that asian girl can make, Quaraci sure chosen the perfect name. XD
When creating an illustration, Quaraci always manage add a little sub-story that complete it pretty nicely, here the situation is based mostly on a messy idea but with some imagination, so much can be imagined for how it came to this scene and how it can continue. Rosalina looks so hot stroking Epona's dick to make her continue jizz like there is still not enough in the trough to satisfy her desire. So much (messy) details on Quaraci's illustration I would like to talk about and describe like Epona face and the way she play she penetrate Rosalina's filled pussy with the want that get messy from the cum sploshing out while Rosalina keep drinking the cum playing with that horse dick still being hard and ready for more.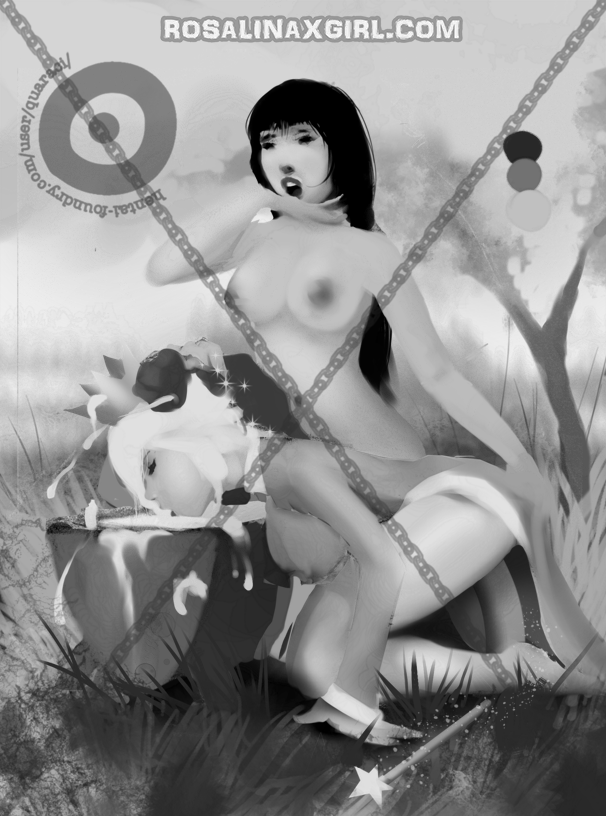 I love Quaraci's OC but must tell my favourite part is the cum waterfall from Rosalina's filled crown, I love to imagine scenes with the crown overflowing with the fluid going over Rosalina's hair and getting her body and clothes all messy… °w°
Was long time since Quaraci joined HentaiFoundry considering him as amateur looking for some feedback, the spirit and motivation were still here and he now manage his art like a pro. This are now more serious since Quaraci opened a patreon that get an exclusive digital painting each month, also he can manage to paint private illustration if you have some dreams that you prefer keep secret… ^^

(adsbyjuicy = window.adsbyjuicy || []).push({'adzone':273175});