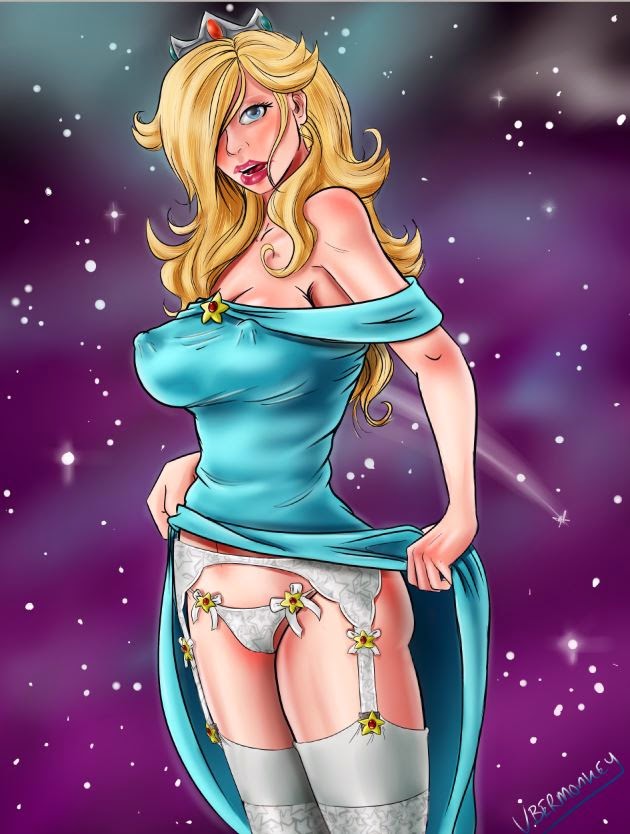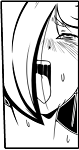 I received a new preview from Ska Jr Zombie about the comic and I must admit it look kinda powerfull. All I love is in the comic but I hope you will also enjoy it so much guys… Naughty lesbian action, wet pussy, expressive faces and a lingerie touch, will be impressive… Here is a small preview, so much incredible Rosalina face one these pages (also didn't talk about her pussy)… °w°.
Ska Jr Zombie is now working on page 8/10 so we are now close to the end. Can look short but you can be sure he made so much actions and various scenes, I hope it will make nice sales and after that we will be able to plan a bigger comic for her next delivery… Oh yeah… °w°
_________________________________________________
Comic is not done yet so for the moment it's time to enjoy this excellent illustration I received from UberMonkey. He really made a gorgeous Rosalina pin-up, so beautifull (as always), really sexy and that expression on her face is amazing. We can't keep focus on her face or this sexy panty and lingerie so our eyes are constantly moving and we are finally amazed with every parts of UberMonkey illustration… He really made a powerfull piece…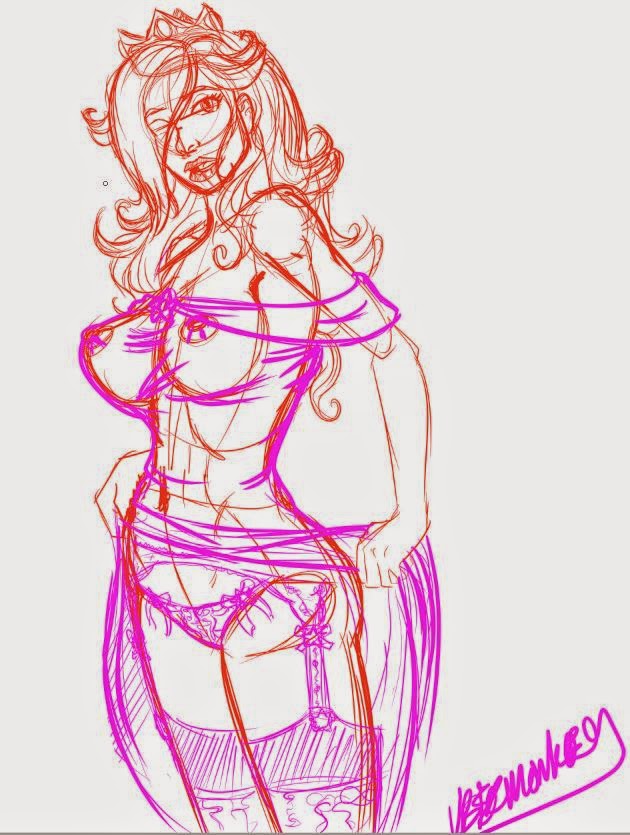 Simple but perfect the title of UberMonkey's publication is "Rosalina flashing panty". This action and her face make a powerfull combo it's like we can hear Rosalina saying "Hey, I'm not just a Nintendo cute princess, I can also be a sexy and sensual woman". Personally it's how I feel looking at her and can't deny UberMonkey style is amazing. Also, what your feeling guys btw???
A if it's a yuri blog, the more powerfull pieces I received are often solo Rosalina. UberMonkey made another gorgeous pin-up and we really see he worked a lot on this one, so much nice ideas, details and colors are also beautifull… I have a huge fetish for lingerie and Rosalina moving up her dress in that way is the best… Still the original Rosalina, so lovely and beautifull but with a kinky touch, she's amazing… (^o^)/
If you want more epic illustration from UberMonkey don't hesitate to visit his gallery (here) and you must prepare yourself, not only to be amazed but also really surpised. So much style and ideas, some beautifull pin-up like this Rosalina (and his Elsa is also damn marvelous) but also some rape, pissing and bestiality… Don't be scary, it's just the start… XD
One year ago: AWreck-It Ralf – Sergeant Calhoun N°2
Next to come: Lovely pokemon who love coins. any idea?…