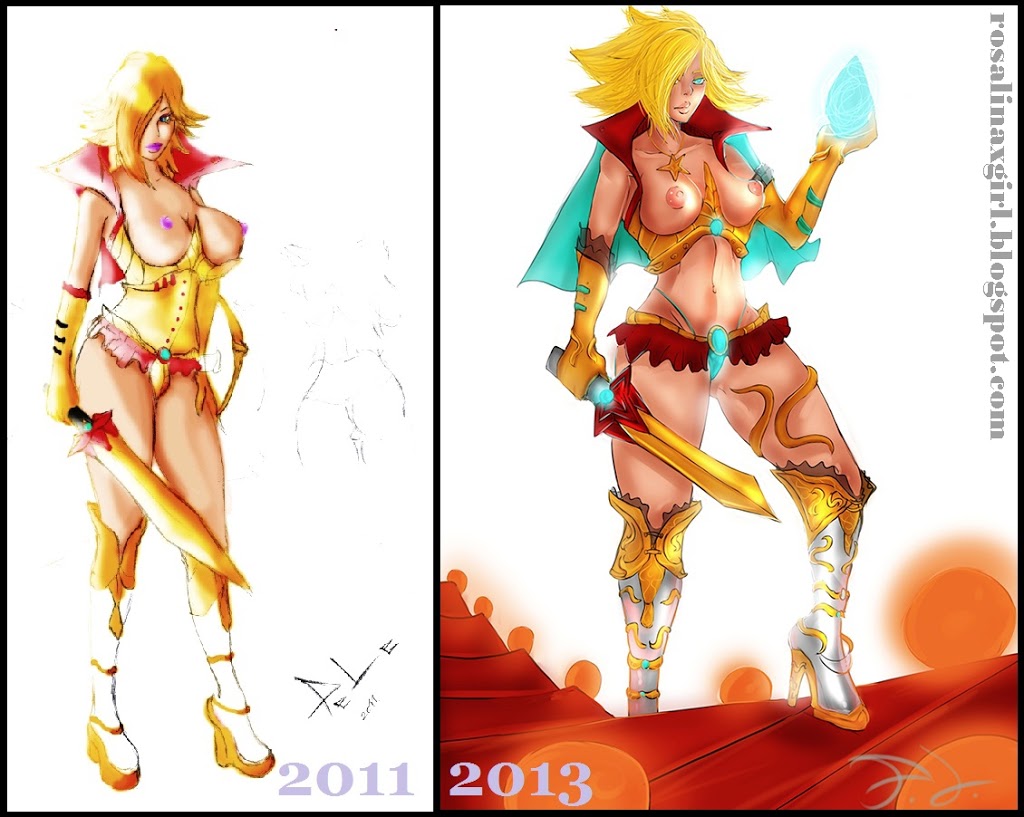 Edit June 6th:
Added a new version, Delacroix_Legion made a new drawing line-less adding more hair to Rosalina and some light effect… She's now really amazing… °w°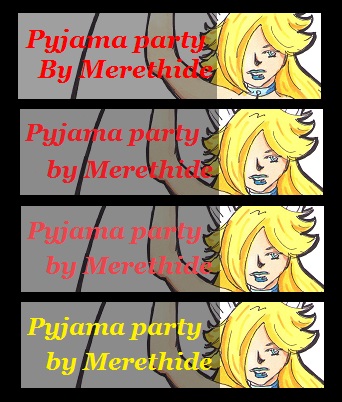 For people who follow a little the Nintendo direct or Nintendo news in general, you must know than this year is "Luigi year". Some games with this character like the amazing Luigi mansion and also a collector 3DS especially for Luigi 30th anniversary will come soon. The 3DS is pretty ugly but I hope the will do "Rosalina year" and if they create mroe products and goodies with her it will be so powerfull… figure, 3Ds or Wii , you can be sure I'll buy it… XD
Buy the way I also want to make new buttons for projests, I posted this one twitter but just one feedback. What your favourite guys? I need yout feedback.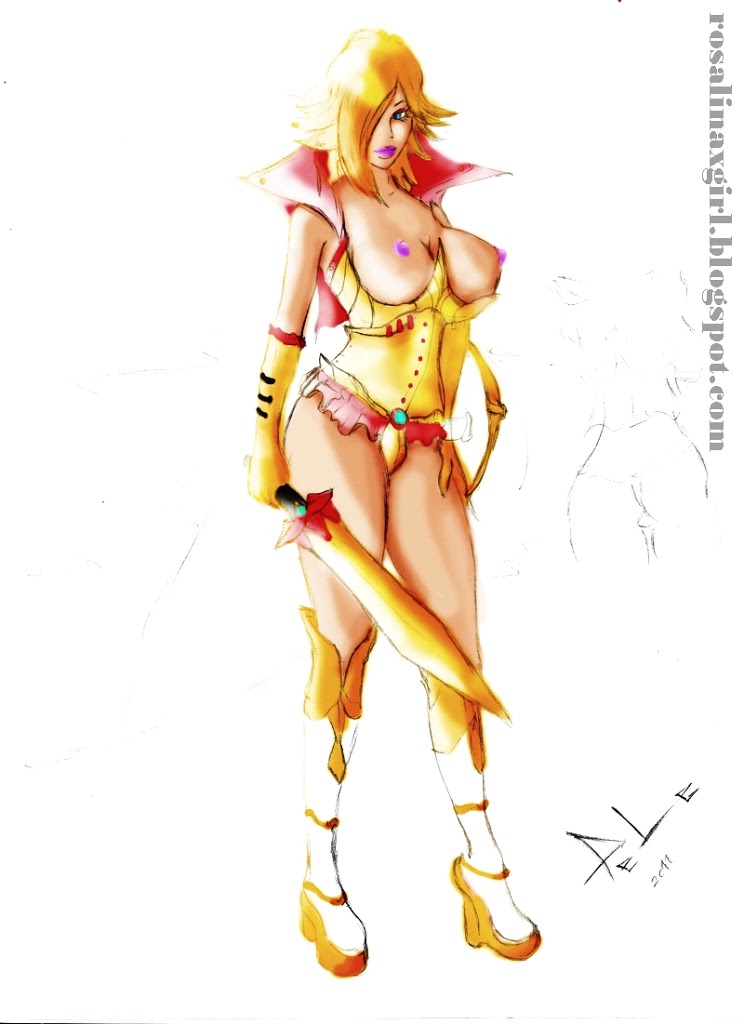 ¯¯¯¯¯¯¯¯¯¯¯¯¯¯¯¯¯¯¯¯¯¯¯¯¯¯¯¯¯¯¯¯¯¯¯¯¯¯¯¯
Today it's a really special pic by Delacroix_Legion, for people who saw the second video (see it here) I talked about him and also showed the two drawings but now you can see the in HD… And for people who missed the video, in fact Delacroix_Legion drew Rosalina there is more than a year and decided to redo his armored Rosalina adding his new skills.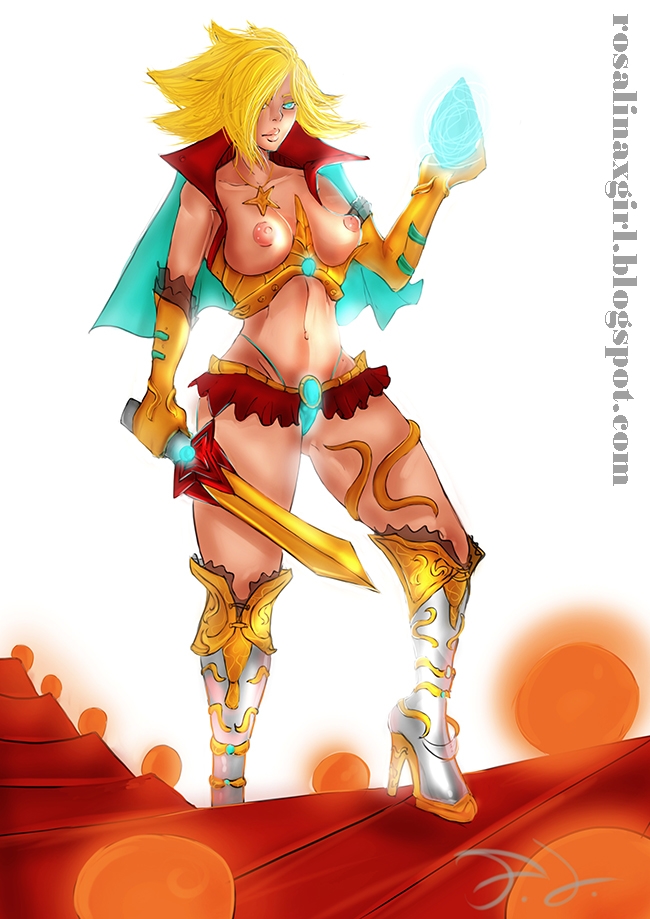 There is artist who sometime redo an old drawing to show how they increased their level and sincerely the blgo have now more than 2 year so I really wanted to hear an artist come a day saying it was a long time than he drew Rosalina and now it's not representative of his actual level and he want to redraw it… Now I can show an Old/New with Rosalina, thanks so much Delacroix_Legion… (^o^)/
So two years happened since the first armored Rosalina (see it here). that's curious find old posts where I wasn't able to write huge description and also without an error per word but I'm really happy than Delacroix_Legion is still here after all these years and didn't lost interest to draw Rosalina… ^^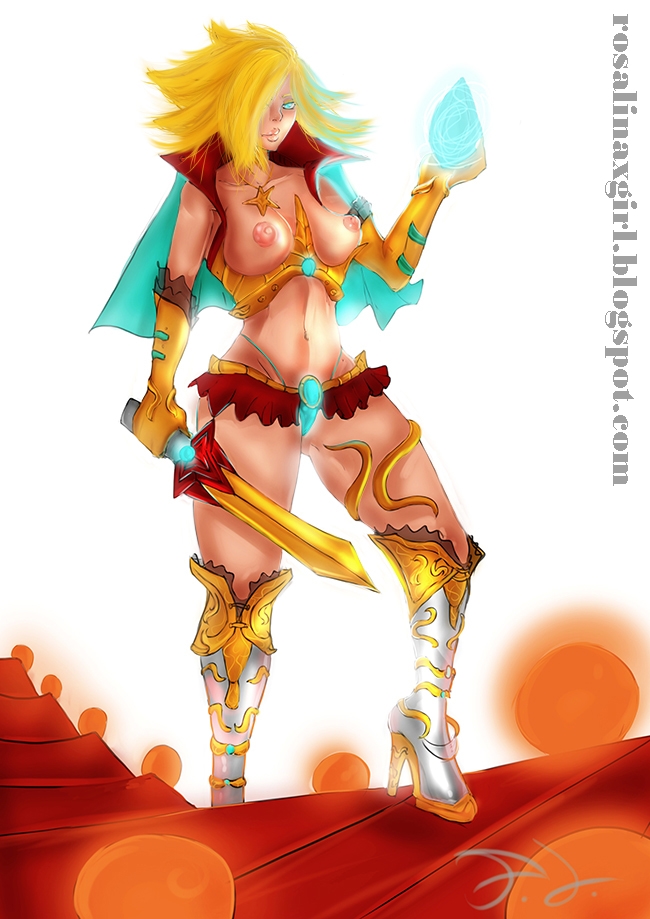 Comparating the two versions, there is a lot of changes with her hair style, she look different like this… If only I can have this character in Tera or Monster hunter… I really want nintendo make a game with Rosalina but like the original character she can't do a lot of things like this she must be epic as fighter… Just think the old version have an hair style more close to the original character so it's more easy to reconize Rosalina but interesting details, she's now more powerfull and her armor cover less of her body… That's logical in MMO universe ( Delacroix_Legion have experience with Tera by the way)… XD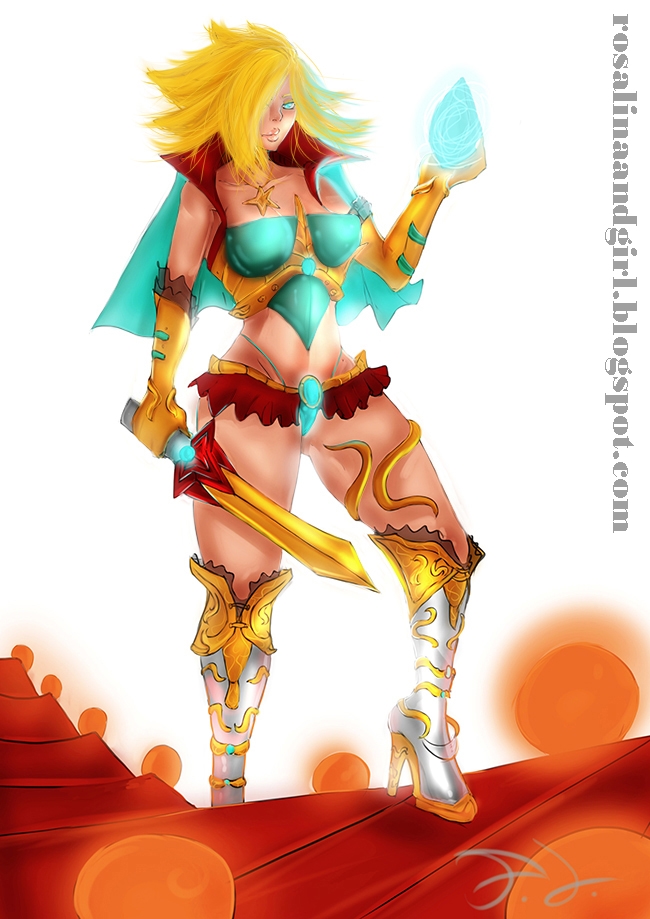 Don't hesitate to take a look to Delacroix_Legion profile and gallery (see it here), he drew so much amazin drawings, some really amazing with Elizabeth (don't like admit they are more powerfull than the one with Rosalina)… Delacroix_Legion, it's your 4th illustration here, thanks so much for your support and amazing friendship… You are a damn powerfull artist… °w°