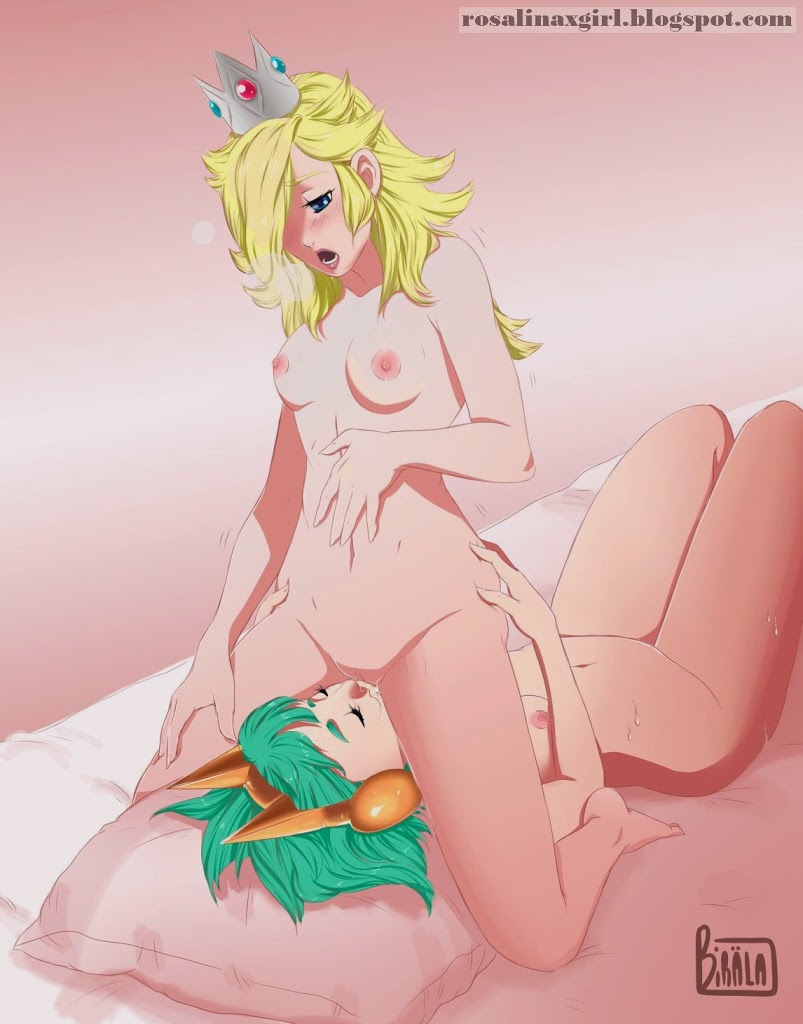 Damn, first time in two years that I'm so laong to make a new publication. Really hard to find artists and also some troubles at work (tomorrow will be really hard). Found some free time so I must use it to post something new, Really sorry for the absence everybody… U_u
Btw, I announce that a new edition of "You're dream by…" will happenin two weeks. In fact it's like a raffle and the artist will be Lunakiri. Interested?
_________________________________________________
Time for a now and lovely artist to take part to the blog, a huge congrat to Birala who paired Rosalina with her OC Mille. Just in case you wonder about these headphones, I'll simply quote Birala's answer: "About Mille, she's just a girl that loves sex and enjoys it while listening music. (She also wears a buttplug cat tail, but due to the pose you can't see it)". So there is also some details we can't see but I think it add a spicy touch to know them… No?
I discovered Birala just after she joigned HentaiFoundry, a great start but I must admit I didn't expected the illustration with Rosalina to be so powerfull, it was an amazing surprise. after that she drew Elsa from Frozen and Lulu from League of legends who also look excellent, feel free to take a look to her gallery (here) and don't forget the power of a nice comment… Oh yeah… ^^
A nice gallery that I hope it will never stop growing but for sure this one with Rosalina and Mille must be my fav for a long time. This is really a marvellous illustration, both are so beautifull and sensual. it also seem that Mille is really talented like Rosalina expression. As if I love lingerie and toys they are finally not use to make a powerful land sensual illustration. I love it so much Birala; you did an amzaing job… (^o^)/
Also if you are interested, Birala is open for commissions, you just have to take care because her price are in euro instead of dollar (price-list and infos here) but as you can see her style is wonderfull and she always do her best on commission. If you have some sexy and kinky dreams I'm sure Birala can make it come true… Oh yeah… ^^
One year ago: Nintendo – daisy N°6
Next to come: Some lingerie and a miror… Oh yeah…