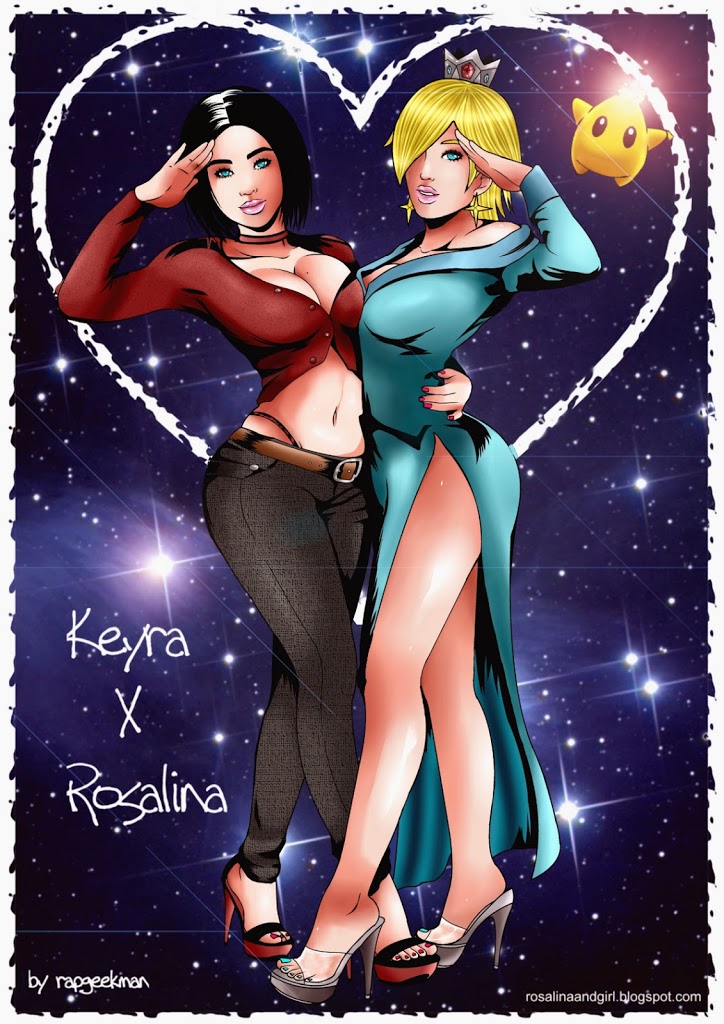 I thought I had time to prepare the last update before left internet for the week-end but not enough time. Already updated bonus page (here) and also the soft blog (here) but no time to complete this post. Next step will be to upgrade the wishlist, I forget to note the last illustrations I received on the list and why not add some new ladies. Any suggestions guys?
And about the comic, due to some familial obligations Ska Jr Zombie wont be able to work on the comic a lot so you will have to wait a little more before it get available on the blog. I'm really sorry about that and here is a little illustration as bonus, the final design for Rosalina suit. Personally I love it, Ska Jr Zombie really have amazing ideas… °w°
_________________________________________________


Today it's a special illustration, not by the drawing itself but the way I received it. This illustration was made as art-trade with rapgeekman that I asked him to pair Rosalina with his beautifull character Keyra (she's so beautifull as sexy, gorgeous). The problem is that I'm not an artist and for my part of the trade I commissioned an other artist to draw rapgeekman request. He wanted an illustration of Keyra curious to see her with an other style and it's finaly war-off-evil who drew. You can see his illustration on the right.
As you can see on this illustration and with illustration about her on rapgeekman's gallery she's generally wearing modern clothes and high heels. I love so much high heels so it was an excellent point and as you can see rapgeekman is really talented and I was sure Rosalina must look amazing with his style.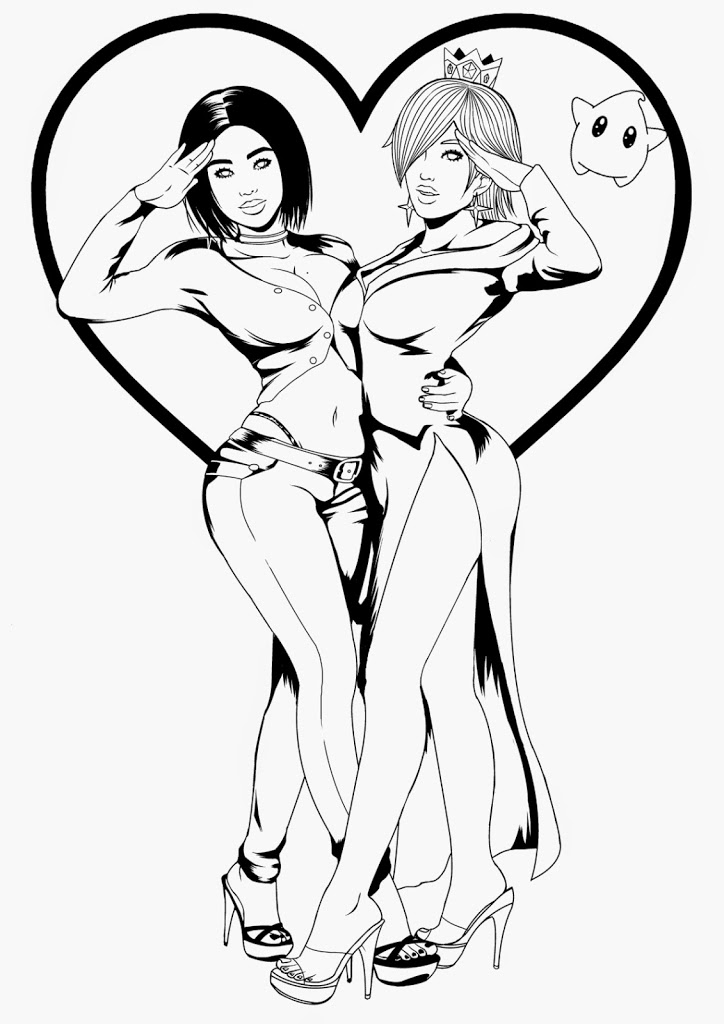 This illustration is just marvelous, both are so beautifull and I love so much the dress rapgeekman designed for Rosalina. Other excellent detail is about pose, they look like two beautifull American pin-up. Must be powerfull as poster but the original illustration is too small. Maybe a postal card, must be excellent… °w°
Now if you want more, once again feel free to visit rapgeekman's gallery, he recently posted a now illustration of Keyra with a new hair style but still damn beautifull as sexy (you will love her top). You can also commission rapgeekman, like his level and power his prices are really fair and he's also open for requests. Any reason to resist?
One year ago: Solo – A perfect Rosalina
Next to come: Addicted to Peach?