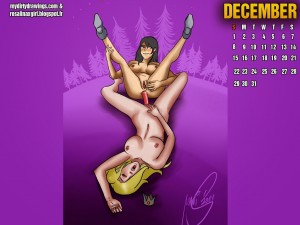 Christmas is coming really faster than I expected, life and week-end are so short when you have a job. Finally I don't really have a christmas related illustrations (for the moment) but Mavruda just finished the second illustration for December calendar and as if it come a little late it's a perfect present. Oh yeah…
I also won an auction from xxxx52, you will have a sexy reindeer Rosalina soon but for the moment I'm talking with him to have the link of the blog in the illustration. if he accept I'll be able to publish it on the main page and great him a powerfull post but if no watermark it will go on the bonus page. Stay turned.
_________________________________________________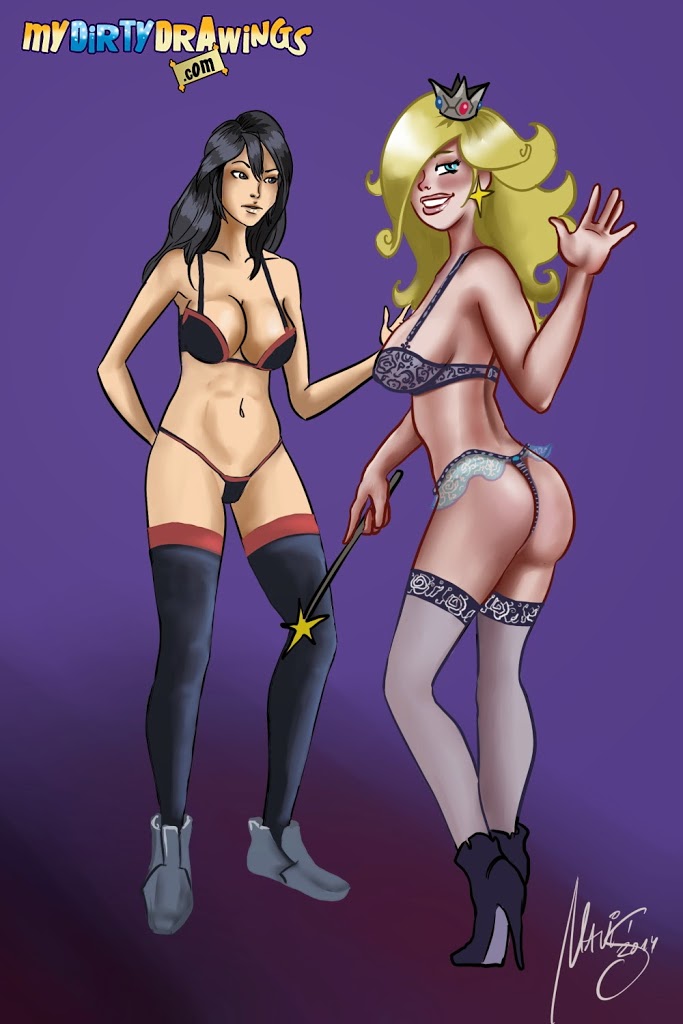 For this second part of the calendar, time for a true NSFW version, naughty and pervert for sure. Mavruda really made an excellent job as if he's not used to calendar format for his last illustration but not easy to draw something who suit perfectly and I must admit I love Mavruda's idea. Compared to the soft version, Lucina was more innocent compared to Rosalina but see she had so much fun with my favorite princess and now enjoy this kind of pervert game.
For people who know about his other illustrations with Rosalina and also have the honor to be member of his site mydirtydrawing.com, not a surprise if once again Rosalina enjoy some anal play with her new friend. Both are gorgeous and expressive. Mavruda made Rosalina more innocent and sensual compared to Lucina and that naughty little smile giving us a perfect view. Seem she found something really more powerfull than fight… Eh eh…
As if I'm a huge fan of lingerie and high heels, can't deny a naked girl can be really sensual. Rosalina body is just perfect and must be so soft. Also, it was now like a year since Mavruda accepted to start working on the calendar series for the blog and he was always ready to do his best for my ideas and wishes as if they sound like a crazy challenge. I know I'm not the best commissioner ever with my ideas but Mavruda was always ready to help me. Thanks so much my friend for your support and kindness during this year, please stay amazing… ^__^
One year ago: Spirou – Melusine
Next to come: Rosalina Delivery Service vs Kiki Delivery Service (reported)