I want to dedicate this post to my friend Lunakiri who opened Emergency Commissions (more info here) cause 'I need about 3ooUSD […] Because my landlord is a sodding piece of shit that is useless.'. Not just help a lovely artist, she also have really cheap prices, for each character you have 2$ a sketch, 3$ flat color and 5$ full color per character… Pretty cheap isn't it?
_________________________________________________
Then promoting Lunakiri and her special commissions (more info here) I decided post an illustration she made you give you an idea of her skills, then since this piece she practiced a lot and goes even more skilled so don't miss Lunakiri's deviantart gallery to see her lasted pieces.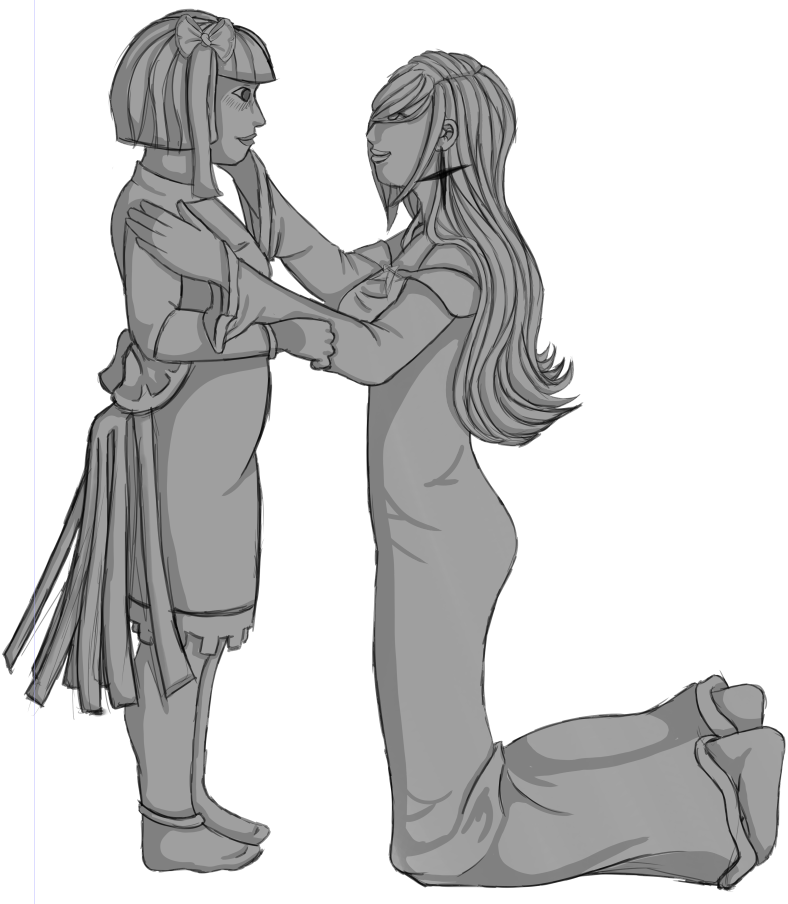 Lunakiri can make really sweet to light hentai illustration and this time we move on the lovely side in pokemon universe. Rosalina meet Kyogre but not a so badass and impressive one as it appear on the game. It's a young version of Adrian wearing a Kyogre dress, that OC is always so powerfull for water pokemon and looks so incredible as Dratini (see it here)… °w°
Anyway Lunakiri dressed Adrian as many other pokemon like Lapras or Darkrai, then she's one of the girl that meet the most Rosalina and it wont stop so easily. Anyway you can see everything linked to this series on Where is my pokemon? page, still far to complete the collection and with a new generation coming there will have be even more choice for artists and hard decisions for me. Let see if there will be some sweet water pokemon to commissions to Lunakiri… ^__^
Be sure Lunakiri is awesome artist and be amazed amazed visiting her gallery. She already made a lot for the Rosalina x Girl project and a lot to come. I must admit this cheap commission offer is also a powerfull opportunity to get more from her, take the time to looks at the dedicated journal (here) to have an idea… Oh yeah…