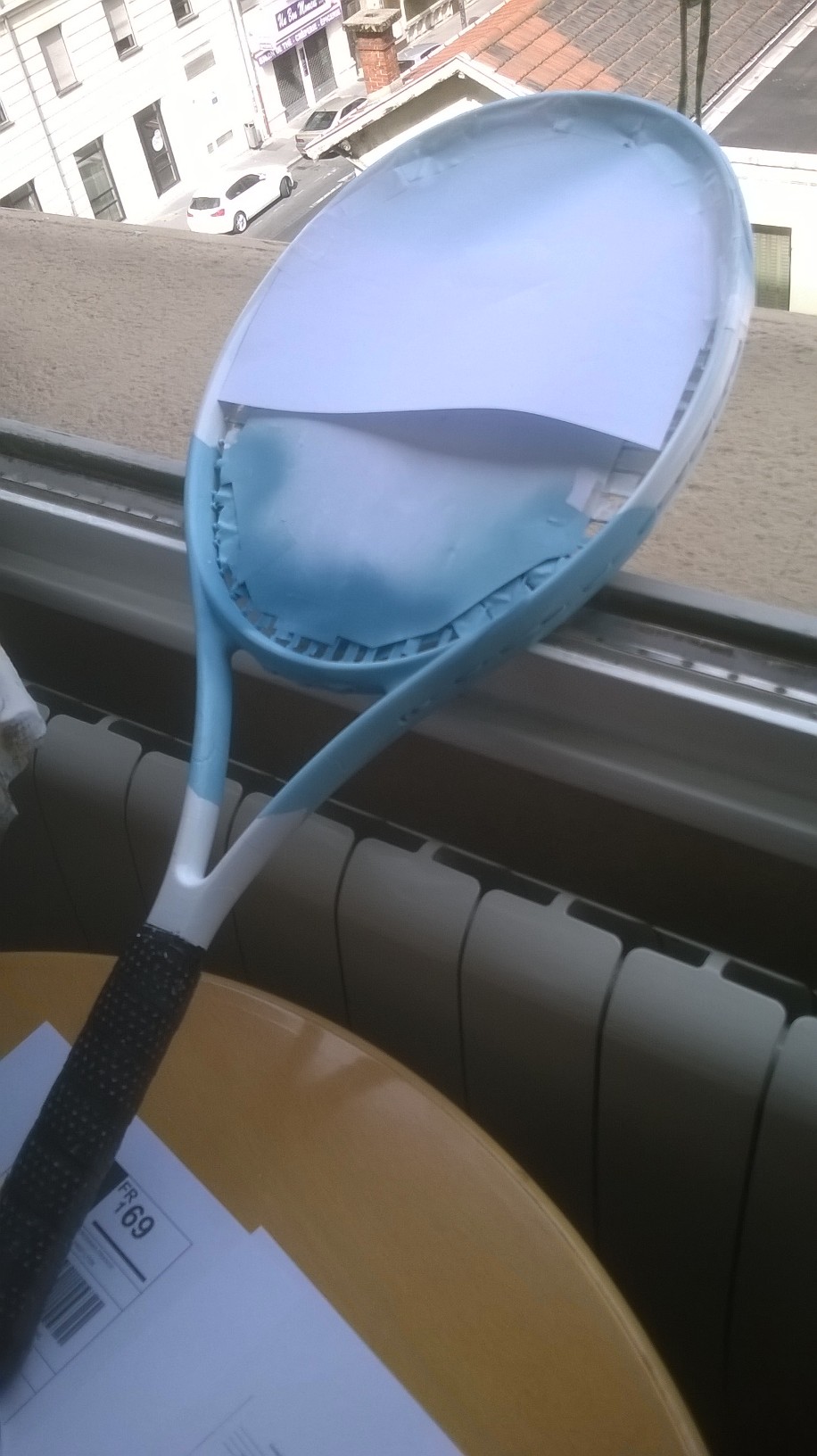 Preparing my Rosalina cosplay for the Japan Expo con, I'll be here for 3 days with 3 cosplays but still have some work to make it perfect (as if I'm not skilled enough for everything perfect T_T). Actually painting the tennis racket as you can see on the photo and take the opportunity work on this post the time it get dry. This one give me so much troubles but at good distance it looks ok so I'm kinda happy with it… ^^
Also mean I wont be here for the week-end, next post will be prepare today and planned but as for the patreon members they'll have to wait a bit to get the reward, really sorry about but be sure I wont forget you guys… Oh yeah…
_________________________________________________
Let's have a new theme for this week, Fallout on the way with two Rosalina pin-up. First one was made by Mavruda and kinda feel sad to say it's the last one you'll enjoy from this artist cause sending me this drawing he said he lost interest drawing this princess and don't think he will go back to it. After that I was clumsy with my answer and lost an amazing friend. I'm still so sorry about that Mavruda, fell so stupid… Bwaaa… T_T
Not really single here but Rosalina looks so sexy in her vault suit and no one can resist to that wonderfull princess as for monsters. The main idea I submitted to Mavruda was Rosalina in Vault suit relaxing to forget a hard day in this ravaged world drinking some alcohol she found and pleasuring using with open suit and kinky fingers. I really love how turned this illustration, the background add so much details and Mavruda sure drew Rosalina damn sexy. I hope you enjoy this piece guys… °w°
Also knowing I'm French, Mavruda 'made a deep geographical and sociological research about France' and you can be sure he got some pretty funny conclusions. You can read about it on his post description (see it here) and I'm sure you never imagined how really is France. Also didn't know about that part too anyway I must go outside more often cause it looks funny and search the Vault 111 if I want a chance meet that marvelous Rosalina (and beat that monster first). The laser is already her and ready, with some training and reflex it will be easy.

One year ago: Sensual kiss and touch with Palutena
Next to come: Rosalina in Fallout (NSFW)