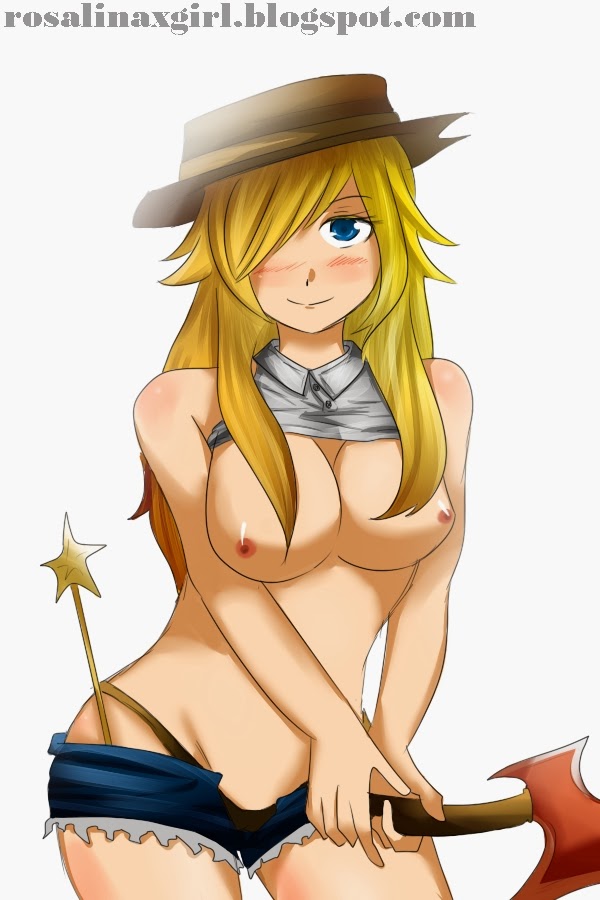 February 1st, Now it's time to close Officially Your dream by... ad let Mavruda pick his favorite illustration. First edition had 10 participants, also 10 for the second and I close this one with… WHAT!! 10 participants again. It's like I'm cursed or there is a problem with the contest.
I'm sure you noticed that the blog hold some publicity and know it's a ugly touch. Sincerely I earn 0.02$ per week with that (really) so why I continue? Because it's better than nothing and maybe a day I will have a true sponsor or announcer. I just want to reassure about one detail; I'll never add pop-up on the blog. I hate this shit so much… >_>
_________________________________________________
I think you remember the previous illustration by Xerw who drew Rosalina doing a blowjob as price for his kiriban (see it here). It was an excellent illustration but he was really annoyed that he missed the fact Rosalina must be with an other girl and he decided to commission GredellElle (who is also really lovely) to draw Rosalina. As he said "It's my way of saying sorry".
I have lot of fetishes like lingerie and high heels or other I wont talk about but one of my fav is to see Rosalina dressed as cowgirl (the farmer girl outfit with chaps is my fvorite), really more powerfull as maid or nurse for me and GredellElle did it… This Rosalina is sooo lovely, so adorable and damn sexy… Having an axe in her hands we can also add dangerous but if her wand give her the power to send us a comet in your face… We must be careful everytime… XD
This cute face with a shy and embarassed touch make her so adorable… I want to come and give her a hug and long kiss. Looking down it sugegst a little mroe than a simple hug and lookign dow again… Damn… The axe… O_o
I asked to GredellElle why this commission and she answered "let's just say… this a gift from XERW and me //hugs". thanks so much you two, you can be sure this was an amazing gift… (^o^)/
One year ago: Pokemon – Elesa (blonde version)