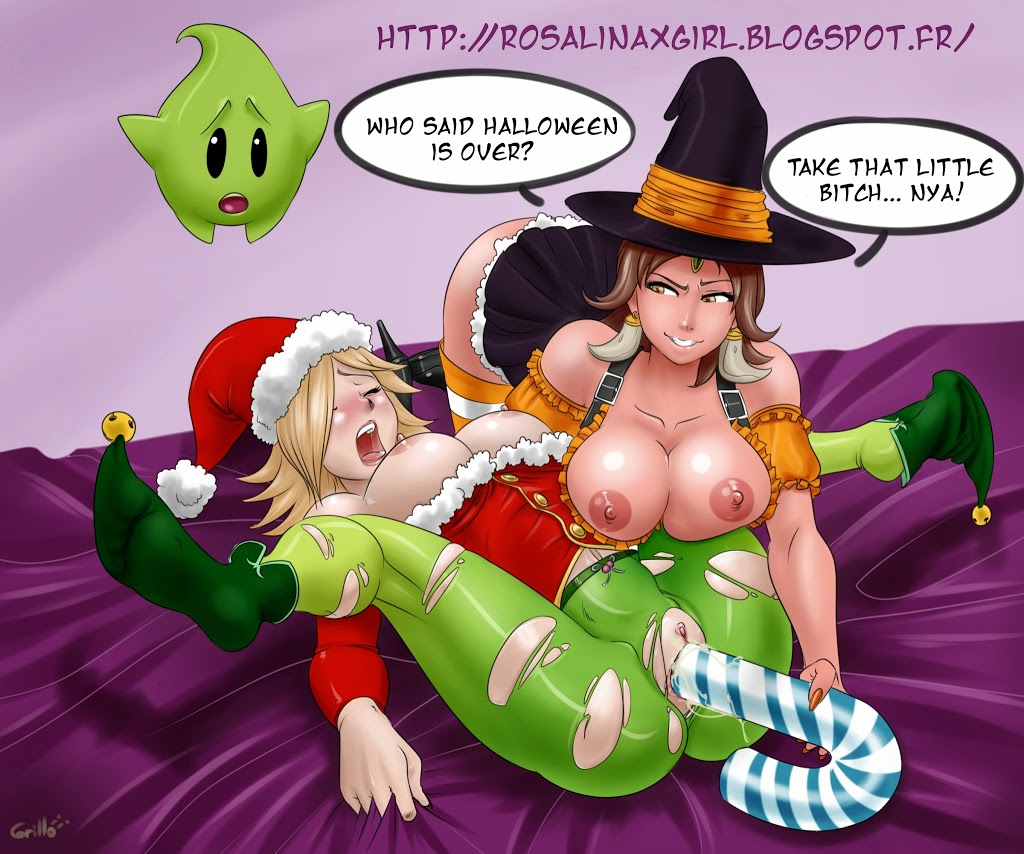 It was an illustration made for Christmas and you can find the original post here. It was an illustration made as commission by Grillo who is an expert for naughty girls from League of legends and after this so powerfull illustration here is a bonus from his livestreams. A speedpainting video to let you enjoy Grillo at work… Oh yeah… XD
A witch for christmas, you agree it can sound weird but I really love this outfit for Nidalee (with the maid one) and when I discovered Grillo I thought I must ask him to do this pairing. Halloween was over and Christmas close so I have an idea. Or in fact a little sentence:
'Who said Halloween is over? Take that little bitch… Nya'
I suggested this idea to Grillo, and also that he can give a little candy cane to Nidalee for the Christmas (and pervert touch) but for the rest I let how the freedom with pose and Rosalina outfit. I was so excited during the livestream, that's so powerfull to see the idea become true and trying to imagine how can look the final version while Grillo is drawing it.
Sketch, line, colors and shading… Each step have so much surprises and that really interesting to see how and artist work. Each one his style and way to work. Sometimes it was fun to see Grillo restart a line again and again, it can look curious he focus so much on a detail but everything is important to make the final illustration perfect and incredible…
I hope you will like the video guys. I have some troubles because a part of Grillo's livestream is missing so I had to cut this part. I'm also really happy with the start. In fact I didn't created the opening with an idea but I started with a song to make something linked to the music. Maybe because I love rhythmic games a little too much… XD
On christmas post I linked a HentaiFoundry account but Grillo stopped it. His blog and H.F. profile are now inactive but I created an new account on tumblr (see it here) and it start to look really interesting. You will see that Grillo have the power to make powerfull illustrations and also epic comic… With league of Legends theme of course… Oh yeah…

One year ago: Nintendo – Mario – Peach + Daisy N°3