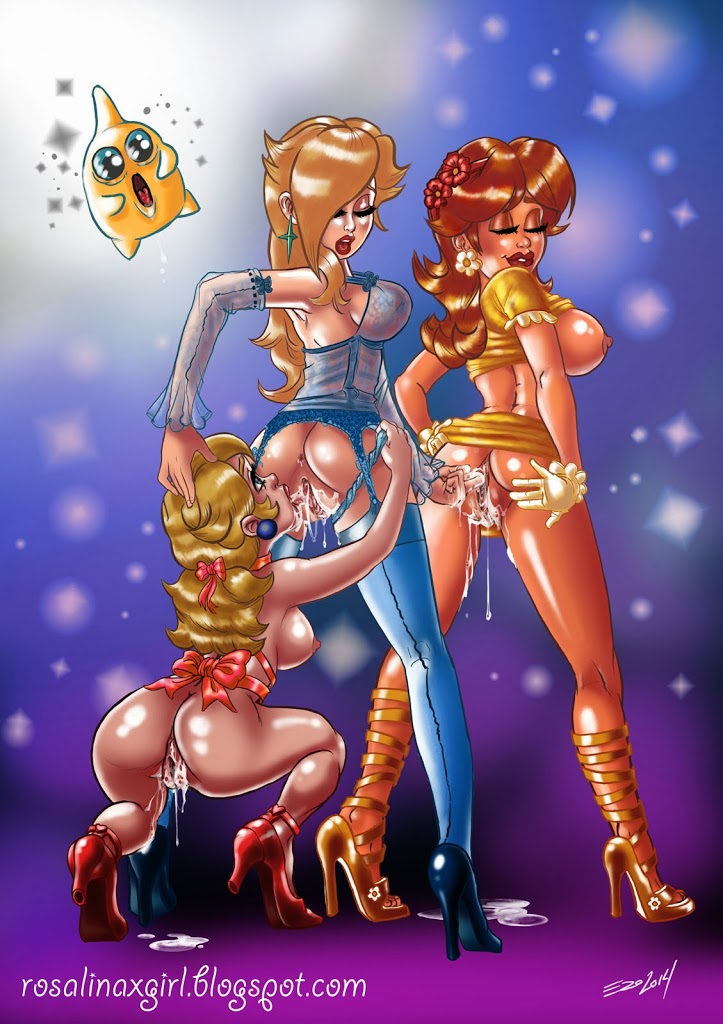 As promised, here is a Nintendo princess naughty trio for today and in two day I'll show you the winner of "Your dream by… Edition 3". I'm sorry I was late to announce the result but this month is sooo busy and if really you can't wait you can already find it on Mavruda's site. There is also a little bonus about this contest but only for members… so hesitate to take a look and maybe join mydirtydrawings.net, for each month membership you can ask for a free illustration… Yeah… °w°
And about Mavruda, I must admit that I completly forgot abotu the new calendar page. Will be a little late this month, sorry about that but I already have an idea in mind. Stay turned guys.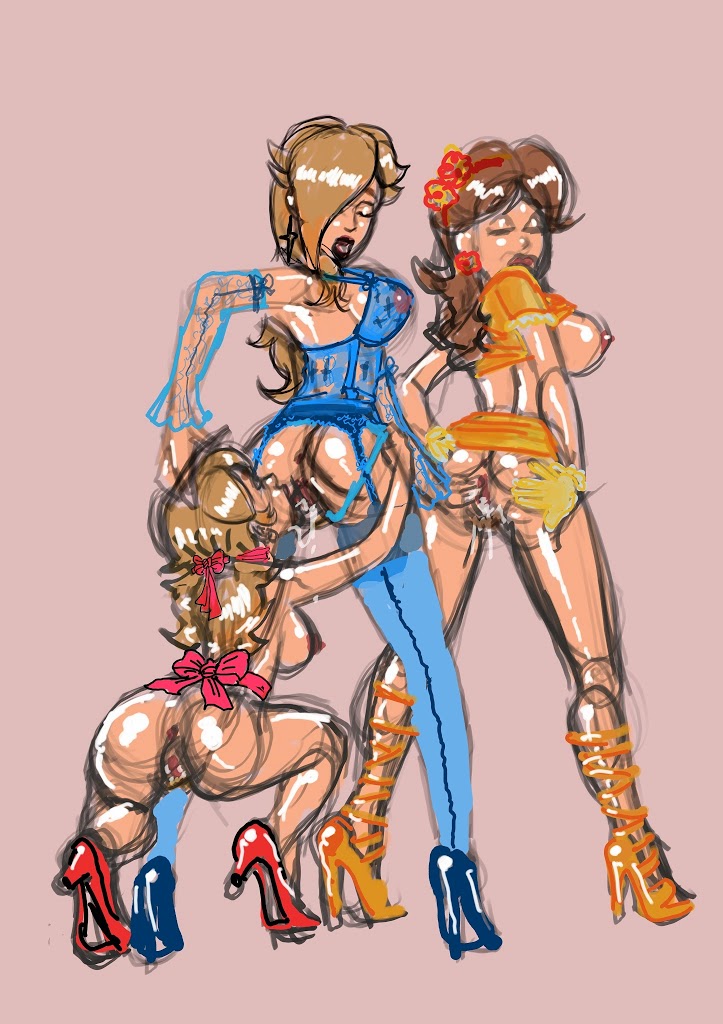 _________________________________________________
Time to present you a new and addictive artist I found on Hentaifoundry. He published an illustration with a so lovely and sexy Rosalina in lingerie so you can't be sure it was impossible for me to miss it. He regulary increaded his galelry with more kinky ladies adding lingerie, high heels and so much love juive (I move this messy touch) so you can be sure I finally asked for a commission. And I'm sure you wonder who is this artist… Psicoero… °w°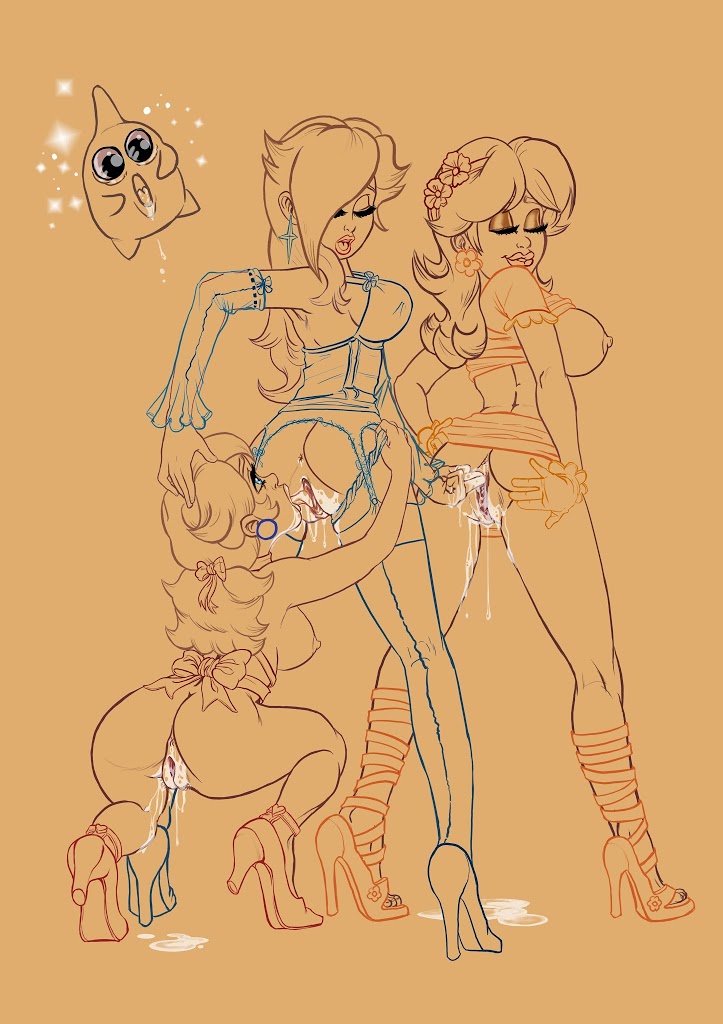 Psicoero have a so powerfull art as curious name, must ask him more infos about that but the first thing who came in my mind was to ask him about commissions. He already drew Rosalina and a damn sexy Peach so I really wanted a Psicoero's on the blog. He have correct price and his commission process is excellent. Regulary a little WIP and message, I have an impressive Step by Step folder for this illustration… °w°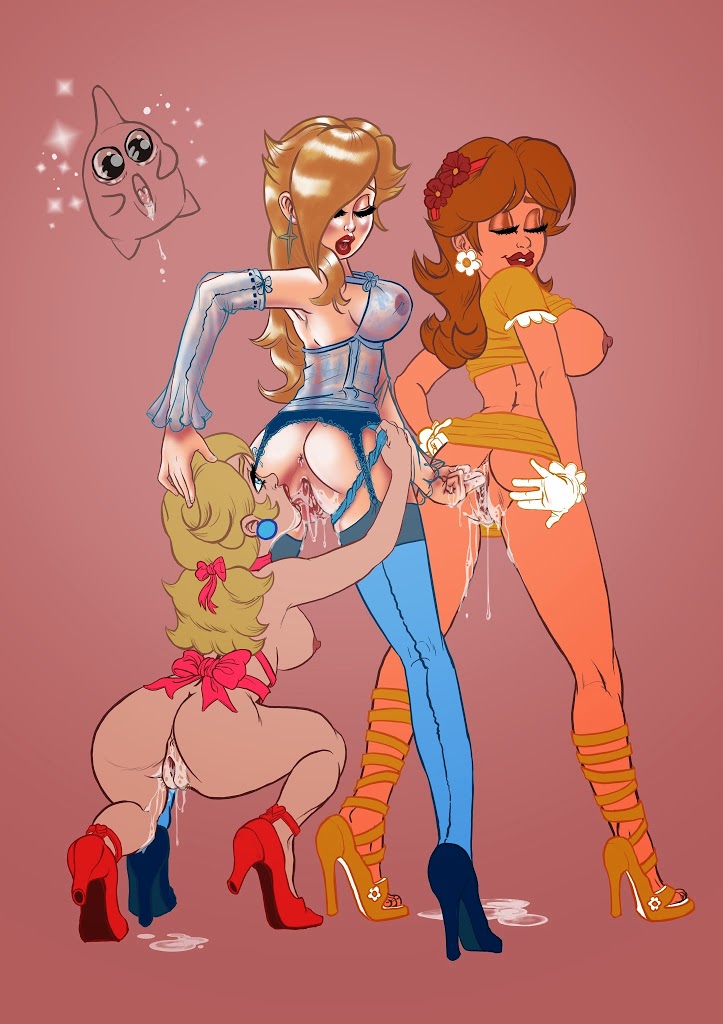 I wanted to let to Psicoero some freedom so just asked for lingerie, high heels and some pussy juice, nothing more. Since I received the sketch, I was sure it will be epic and the final piece is finally so powerfull. Everything perfect, nice pose, some details sensuals and other damn hot. You can be sure Psicoero worked so hard on every details and there are freaking sexy and expressive. I love Rosalina expression, a little touch of pleasure and inocence who mahe her so lovely.
Oh, I forgot de detail, I also asked Psicoero to add a Luma and it's finally one of the funniest and more crazy Luma I ever see… One more piece for the "Luma avatars" page… °w°
Guys, don't hesitate to visit Psicoero's profile and gallery for more excellent drawings. If you want to commission him you can be sure it's an excellent deal, just be careful beecause his prices are in euro but asking more commission you can have have a interesting promotion. At start it's 27$/20€ for a drawing like this one but if you ask more than 2 commission it's only 20£/15€ per drawing… You must admit it sound lovely… And that's the reason there is more Rosalina illustrations to come from Psicoero… Oh yeah…
One year ago: Pokemon – Elesa (blonde version)