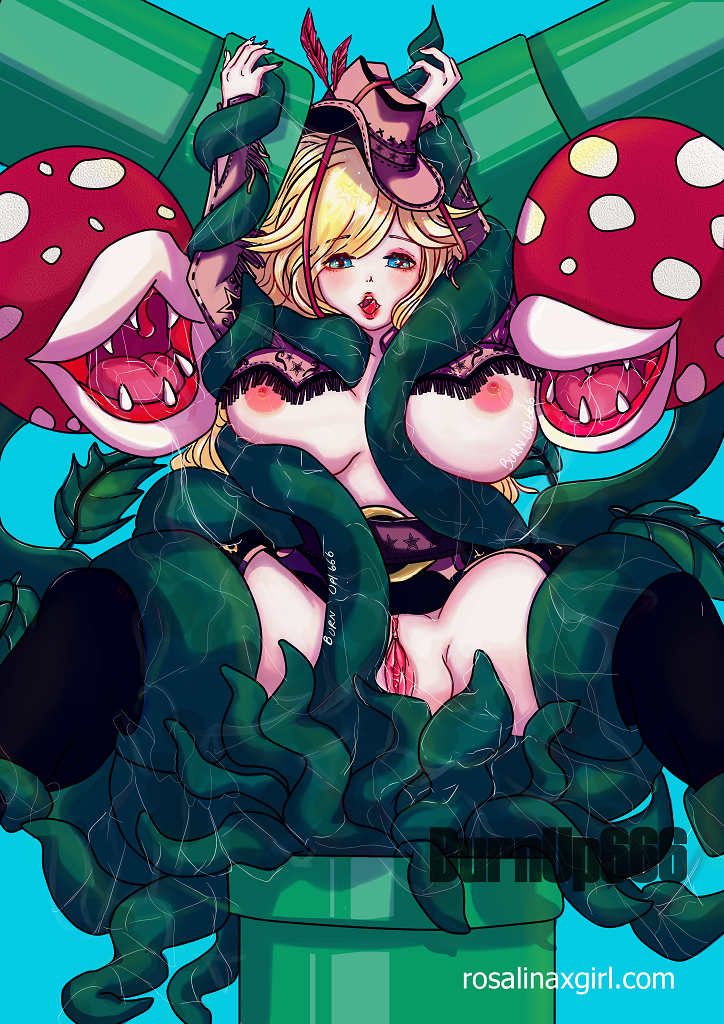 And let's get this week dedicated to pipe and piranha plant tentacles with 3 illustration on this theme, the first two by BurnUp666 with cowgirl theme and last one by xxxbattery, I hope you'll like all of them °w°
Also everybody on patreon may have receive a mail about the problem with pledges saying "Normally payments take roughly 24 hours to run, but this time payments are on track to require 5-6 days". So for now I'll wait a bit before everything work and announce the winner of the monthly raffle on next post.
¯¯¯¯¯¯¯¯¯¯¯¯¯¯¯¯¯¯¯¯¯¯¯¯¯¯¯¯¯¯¯¯¯¯¯¯¯¯¯¯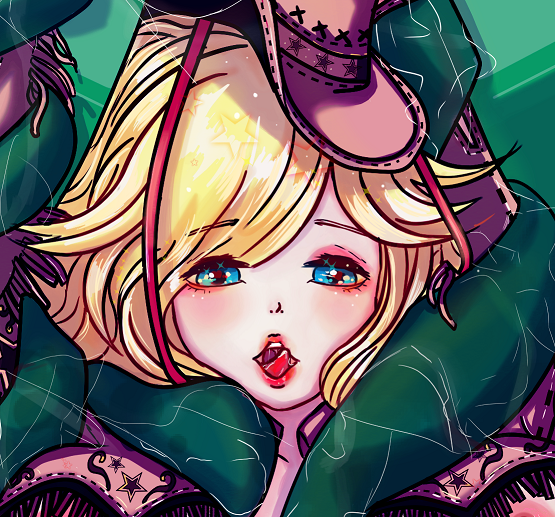 After more than 8 years publishing art for this project you must have noticed my addiction for lingerie and high heels anyway I also have many other fetishes like cowgirl in chaps and tentacles under clothes and it's what I decided commission BurnUp666 to draw. The idea was Rosalina dressed as cowgirl sitting on a pipe letting the tentacles from a piranha plant goes all around her body and under clothes, there is other particular detail I requested is tongue out, I love so much that naughty expression but don't request it often cause I prefer Rosalina have expression that suit better to her original and innocent personality.
There is something important I need to remember from this commission, I must always be careful about reference, I was coming with something pretty strict but artistes like BurnUp666 need freedom and work with "themes" so even if the main idea will be here it will not be what you expected. Anyway I received 3 sketches from BurnUp666 that were all powerfull and made it really hard to pick just one so there can be great surprises and ideas from the artist but if you have something really strict in mind you may be disappointed. So again, it's important chose the artist according the freedom you are ready to give him on your illustration.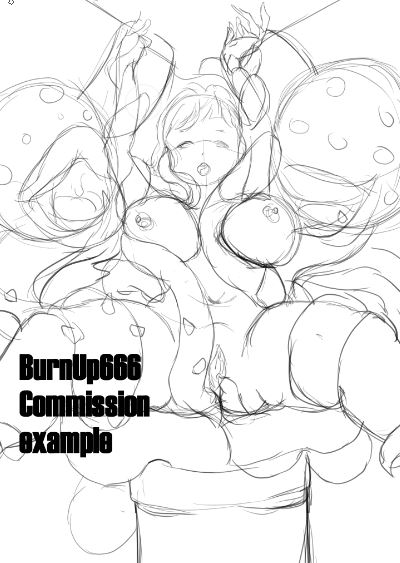 Anyway even if BurnUp666 didn't follow exactly my initial idea he still made an illustration with everything I love and the result is just powerfull, he also sent me at first various sketches that follow the global idea with light variation, I decided to go with the one where Rosalina lay down a bit to offer a great view and perspective on her body. Last important point is BurnUp666 designed himself Rosalina's cowgirl suit I love so much an made me commission him a second illustration with similar theme, I'll publish it soon so stay tuned… Oh yeah… \(^o^)/

(adsbyjuicy = window.adsbyjuicy || []).push({'adzone':273175});