700TH ILLUSTRATION ON THE BLOG
LET'S HOPE NOT THE LAST STEP \(^o^)/
Here is it, we reached a new step with it's 700th illustration for the Rosalina x Girl project. It's time it's so amazing see I was able continue manage it and keep the projet alive since so long but it's mostly due to the help and support to many friends and artists. I meet some powerfull friends and bastards too but that's what make it a little more spicy. For now let's continue that way and we'll reach the 1.000th illustration in 3 years… O_o
Next step would be once Rosalina meet 400 different girls (361/400 atm). That part grow up a bit slowly due to solo illustration and character that appear several times with Rosalina. Anyway with the help of Lunakiri and the NieR series coming it will sure goes on the right way… °w°
_________________________________________________
Must admit it was a really hard choice to choose who will be featured in that publication, many illustrations and artists that deserve it but for this time you can see I goes with a really special illustration. I commissioned this illustration to Deberzer showing Rosalina and Samus literally peeing on each other but I know not that many are into watersport and was a bit too worry to publish it on the blog. Now I must assume the fact I love messy included watersport and Deberzer is sure talented with it so I offer his piece to be the 700th kind as way to apologies make him wait for so long to see his illustration here.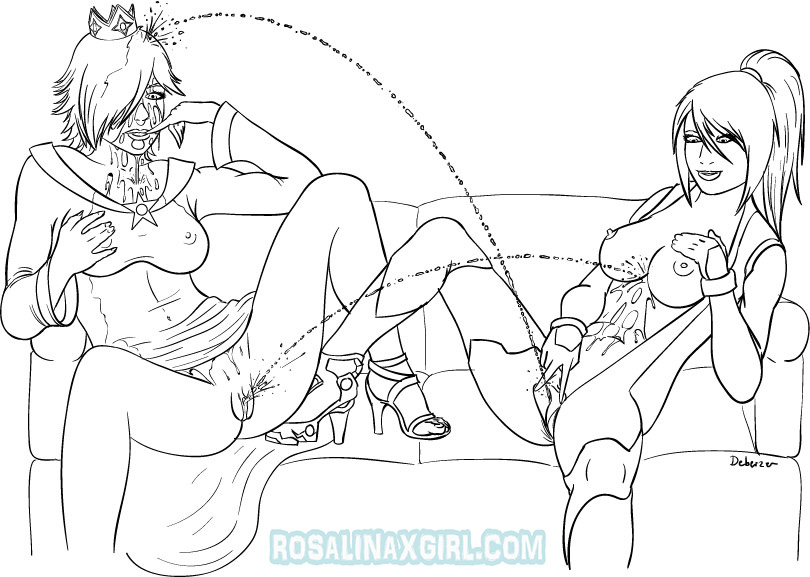 For those that aren't into watersport, Deberzer also made a dry version were you can see about his skills with coloring and shading, I'm amaze how looks Samus latex suit, adding some high heels that I wasn't able to resist to ask, the result is sooo powerfull. Rosalina dress and crown are also well made, I'm just a little sad he goes that detailed on Rosalina's crown made her medallion more basic. For the messy piece, wanted to get all Deberzer's power and it's why Rosalina getting wet on head, face and dress without miss let her friend enjoy that feeling.
More than 2 years I ordered this piece and yeah, I have a fetish for watersport that I wanted Deberzer to draw on Rosalina, I know the way he manages pee and wet clothes would be so perfect on Rosalina having her dress wet and sticky showing us that perfect princess body with see-through and sticky effects. For sure it looks weird at some points like 'What are doing two girls in a sofa in the middle of nowhere peeing on each other' and the reason is more cause my crazy fetishes and idea than Deberzer's style but I wanted so much get an illustration that way and he made it come true. Thanks so much man.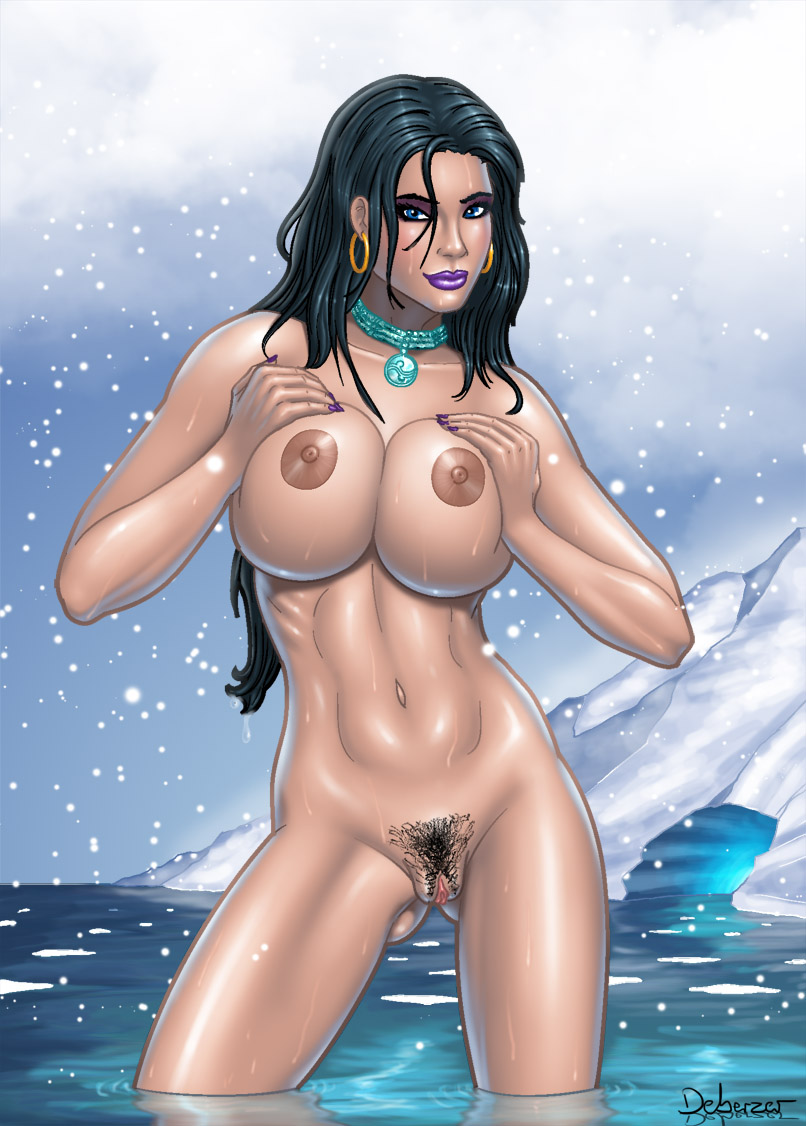 Actually Deberzer kinda stopped to draw, he only posted an illustration last year on Deviantart, not that inactive at all anyway cause he still continue write fanfictions with Lara Croft that you can read on FanFiction.net and ArchiveofOurOwn.org. I dream my side get another illustration from him, still watersport oriented. For now it depend on Deberzer motivation and I guess we have time before this one happen, also his general art have many sexy pin-up and just a few watersport like the one you can see on the left so don't miss enjoy it with links linked below… Oh yeah… \(^o^)/

One year ago: #585 – Happy 2016
Next to come: Sweety sweater (Ecchi)