April is here and it's raffle time, an illustration by JamilSC11 for patreon raffle winner and everybody get a chance to WIN a FREE ILLUSTRATION participating at "Your dream by…" event. Rules are simple, just comment with a situation involving Rosalina and any other girl you want and the artist will pick his favorite and draw it. This time the theme is cunnilingus, sounds so tasty and exciting… Oh yeah… °w°
So feel free to take a look at "Your dream by…" page for more info and drop your idea. You have until March to tell us about your kinky dreams and why not see it come true.
_________________________________________________

To give you an idea about the kind of illustration you can get, the new piece is from BandiJones that is also the artist involved into "Your dream by…" event. He love hentai, especially cunnilingus and high heels but since no one drew what he have in mind then he decided to be an artist and create is own drawings. For now the style is kinda simple as for details and colors but BandiJones started only a few months ago and already got a great level. He made so cool ideas and poses as this Rosalina and Samus (or Samus/Pikachu you can see on the bottom) but so much other awesome (naughty) pieces on his Tumblr (here).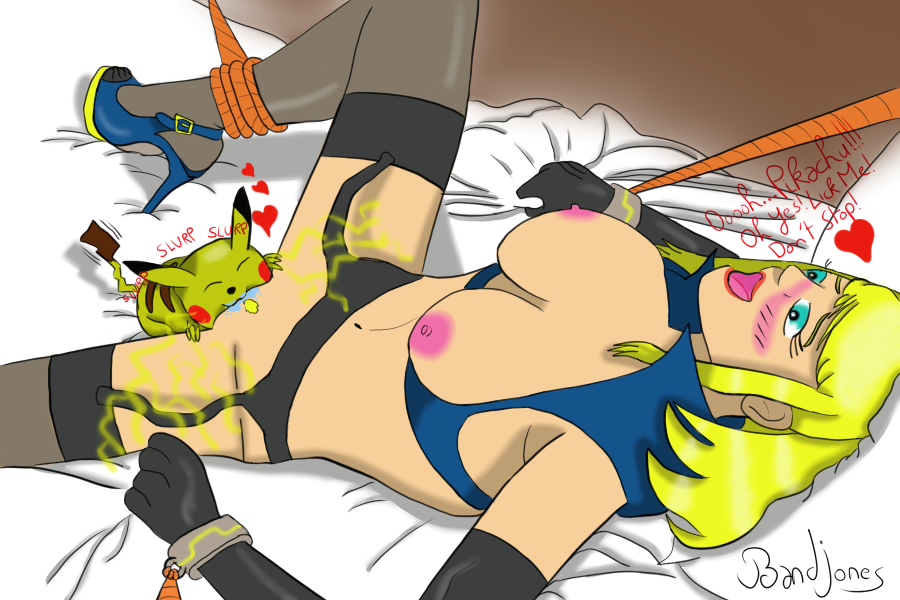 As you know Nintendo character are supposed don't know about alcohol and sex but with Rosalina and Samus able to travel through the galaxy and discover new… Cultures it's not the same thing. Today they goes together to a Gala wearing both a ravishing dress but aren't still used to drink champagne and back to home both are kinda drunk and feel excited looking at each other then starting the true night of pleasure. BandiJones really had a cool idea for this illustration and it have a sweet backstory, now Samus started giving Rosalina a little cunni to taste that little princess pussy before go play with those sweet and sensual beasts that are like and invitation to be sucked and fondled.
BandiJones already drew both ladies and I feel so honored he wanted to contribute to my project, with common fetish for yuri and high heels so it was so powerfull. Love Rosalina expression and as if her breasts are so sexy and exciting, it seem the left one is bigger than the right and also curious it's Rosalina with black dress and Samus with blue one. Both have blue suits but I'm so addicted to Rosalina that the opposite sounds more logical for me. At last not a so important detail and BandiJones sure made an incredible illustration. Thanks so much… \(^o^)/

One year ago: #515 – Cowgirl meets tentacles
Next to come: Ashe's personal prisoner (NSFW)