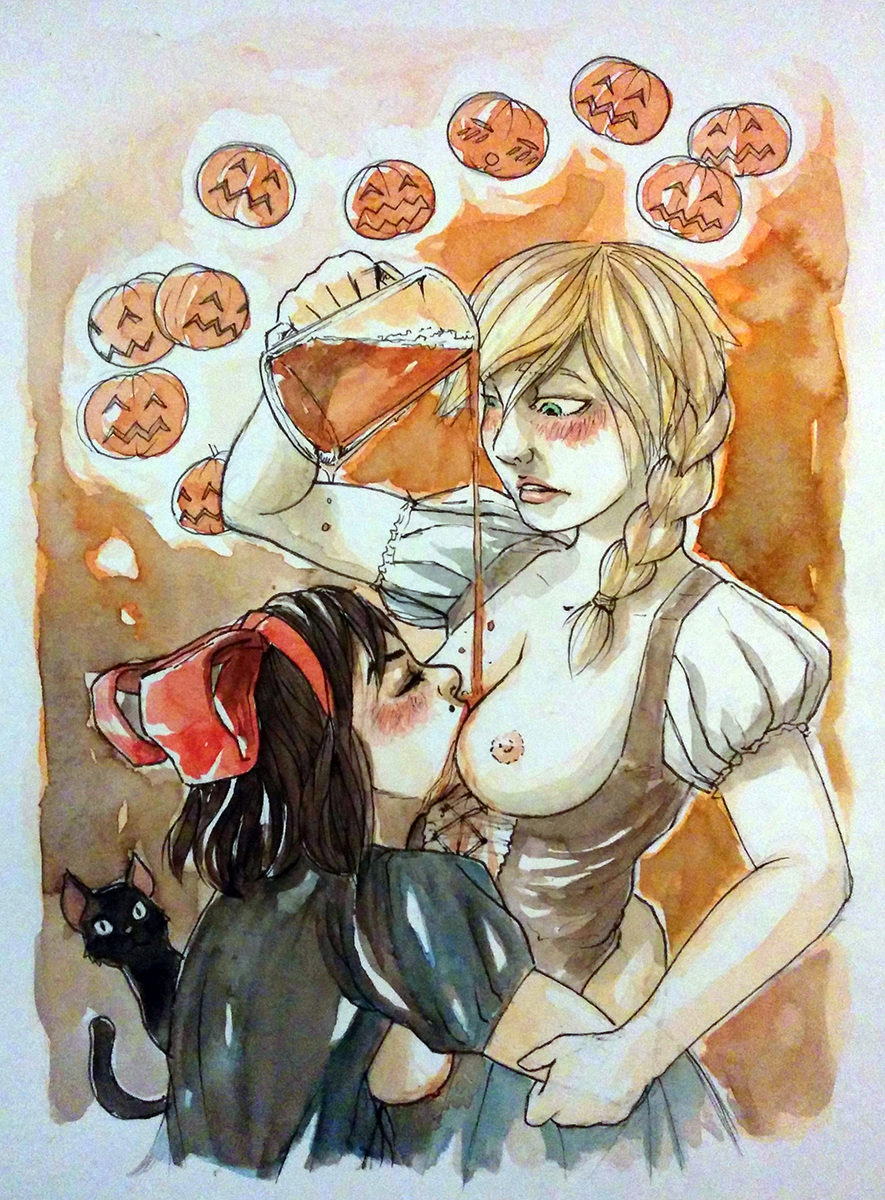 After some kind of ddos and comment spam attacks on the blog, I got one more "discrete" during the week, it's a login force attack for someone who try to login again and again to access to the managing panel, don't know what he have to do after that and honestly I wont let him a chance to do it. Must put some protection plugins but last time the one I used has the effect to shutdown the site and block all access, was hard to repair and for now I must be careful with what I instal… O_o
My friend Mavruda already got his site mydirtydrawings.net hacked and destroyed so I know how those bastards are dangerous. In fact now I just wonder if Nintendo is under this and try to destroy my blog, maybe as it happend on Blogger but they can't destroy my love for Rosalina, she will always be the more beautifull and cutest princess in the world, oh yeah… \(^o^)/
_________________________________________________

As if this illustration was planned to be on the blog for Halloween at first, with Rosalina's birthday a day after (I'm still sad it's over) it's better to have the illustration late. Like this wont be hidden by a new publication after just a day and you have time to enjoy this wonderfull illustration I received from naw89 who opened Halloween theme requests and accepted to pair the so wonderfull Rosalina with his so naughty as pretty girlfriend both in disguise ready for some kinky (and tasty) fun. I hope you like this piece guys and thanks so much naw89 for that powerfull piece… °w°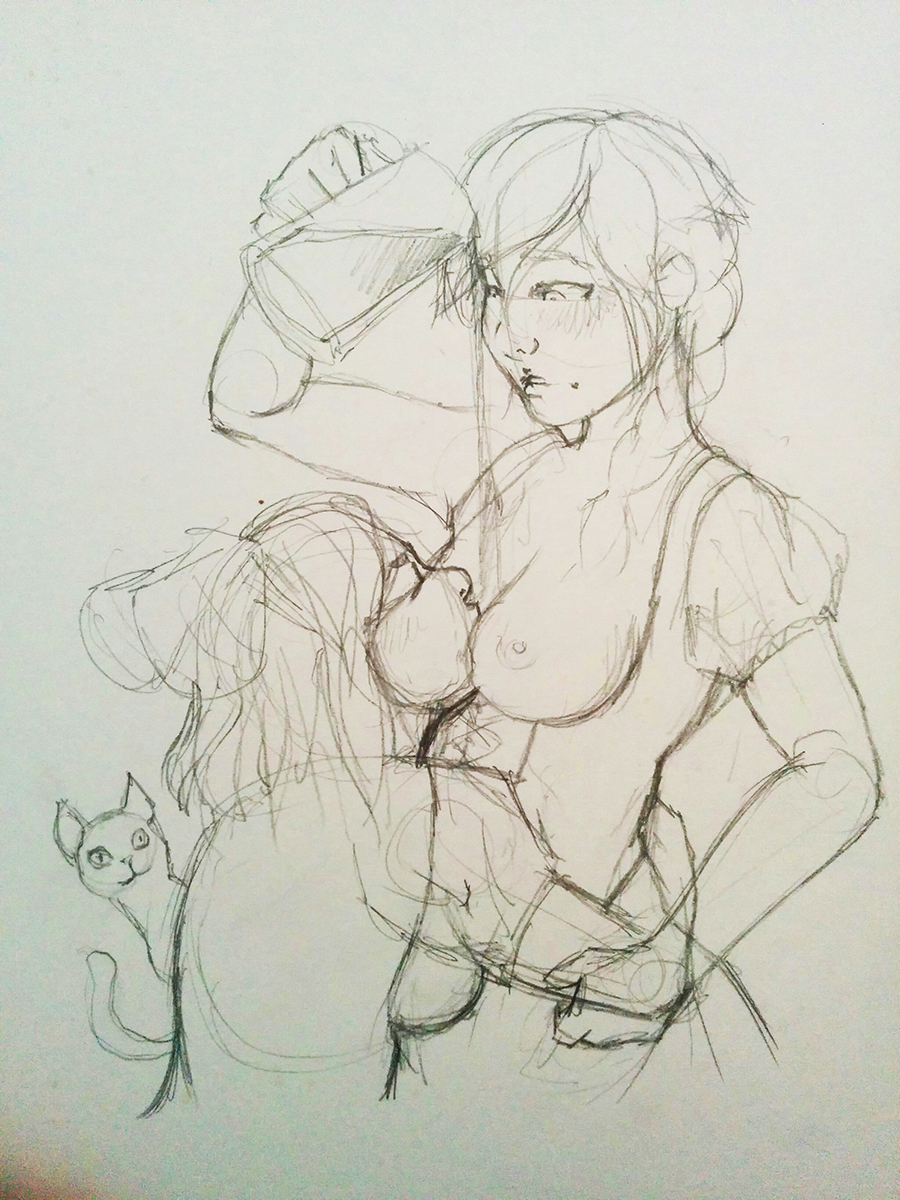 Thanks soooo much naw89 for your kindness and interest, feel bad wasn't in time for Halloween since you were so fast and I hope be able to show more sexy Rosalina by you. On your side guys you can find more of his art on HentaiFoundry, Tumblr or Deviantart who is more soft but still have so sexy pin-up (the architectura pin_up is so pretty as sexy). Her girlfring is also an artist (really) and you can find her art here, if I remember she love sushi, yaoi and futa (but there is some pretty pin-up on her gallery, love the bunnygirl) that explain some pieces from naw89 starring his girlfriend.
About naw89's girlfriend, as if she's so damn perfect in his art and stories you must know she love beer so Rosalina foud the perfect suit and drink to seduce her new friend, also seem both can have really naughty ideas and must love to play together. My requests was naw89's gf drinking beer over Rosalina's body and I'm sure you recognize Kiki's Delivery and German beer girl outfits. That's so sweet and lovely as sexy, love how it turned…
Must admit I was a little confused with Rosalina, she remember me a little Elsa with that hair style and especially with head lock to small to hide her right eye but naw89 said "I did not know the detail of the eye, I am not familiar with the character", I also noticed this detail too late on the sketch and final version was already done so kinda my fault too. At first I though that the sketch was he final version like quick requests so you can imagine how the colored one was a wonderfull surprise, the final piece is incredible.

One year ago: Rosalina is Marilyn
Next to come: Satsuki come for fun (NSFW)