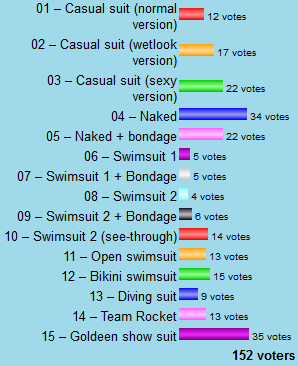 After a month to vote the Misty dress-up poll is close, the naked version was hardly defeated but I keep in mind your interest for this one. According to the actual vote Misty will wear her golden outfit from the first season of pokemon anime but that's not all. There will have 5 versions draw and coming as patreon exclusive reward, anyway this will need time so the post will be release on September, stay tuned guys.
Also got a new kind and pervert Canadian artist that contributed to the project, he's pretty excited to see his illustrations posted here but cause the queued and other artists waiting he must wait a bit, be sure I don't like say that to artists anyway… T_T
_________________________________________________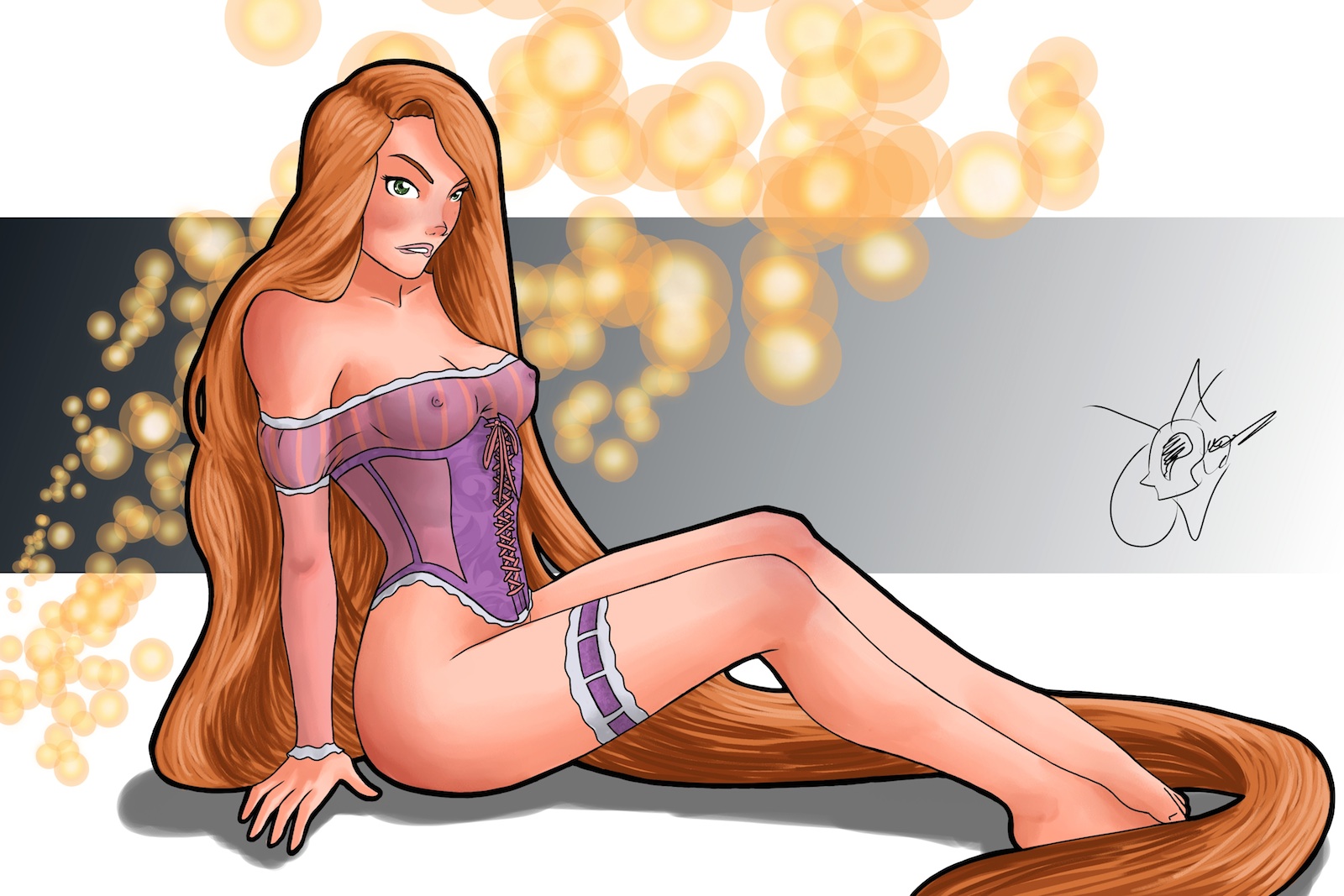 Now let me present a new illustration by Paloma that both made exclusive illustration and patreon raffle reward for August so no time to rest for that marvelous artist. About patreon raffle, this month winner is Tallon who asked a duo with Rosalina and Gogo from Big hero 6, no poes or outfit specifications so they are up to Paloma, I hope I'll get a wip soon to show you so stay tuned…. °w°
As for today illustration, Rosalina meet Rapunzel based on the illustration in the left, I really love that suit being so ravishign and bit sexy with the see-through part and Paloma accepting work on this idea and amaze us one more time with her style. I must admit for me that love detailed and realistic it took me some time to really be use to the blurred touch that is part of Paloma style but add a more romantic and sensual effect, the scene being more mysterious and intimate that way with a sweet romance between both princesses.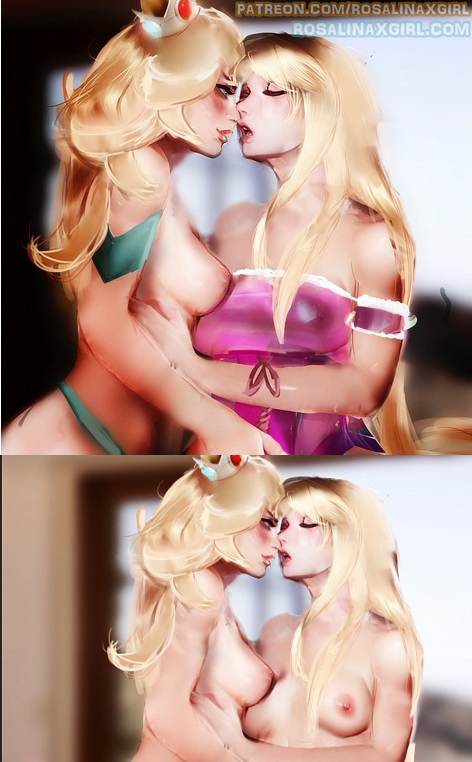 I really love the romantic side on this illustration, Paloma sure did an awesome job as if I must admit I'm a little sad she Rosalina arm was moved from the sketch and cover Rapunzel breast, the thigh and see-trough effect was really magic the way it appeared even on the wip so not fun Paloma made this part covered. I guess the reason was to get the pose looks right and like the actual level she sure know what she do, and my side I4ll sure get other opportunity get sexy suits… Oh yeah… ^^'
I hope you enjoy this new illustration and for all patreon supporter that will enjoy the HD uncensored version I want to give a big thanks for your support to the project. Now I have to do my best to have you enjoy the content you get as reward and stay (business rules). Anyway don't miss discover about Paloma's art and drop a little comment or even ask for a commission, she's kind, talented and dedicated, now only your support is missing… °w°