I now post on Tumblr but only censored versions with link to the uncensored version to make people visit the blog and get access to all illustrations and wonderfull artists featured here as if it don't seem to have a huge impact on the visitor stats for the moment but we'll see how it goes with time. Also must find a way give more importance to "Rosalina's Delivery Service" comic and make this one continue with new even more kinky chapters but that part is found by sales so take a look and get your copy here… °w°
Anyway I was followed on tumblr by Splarty that I already know about and be a (not that active) member. It's a place dedicated to artists and commissioner so a great way find artist to commission depending what you are looking for (female, male, furry, sfw/nsfw…) with some interesting features like you can present your OC on the site. For now there isn't so many artists on splarty.net and you can find cheaper deals on deviantart but it deserve a look and also this place is safer from scammers (important detail for both artists and commissioners).
_________________________________________________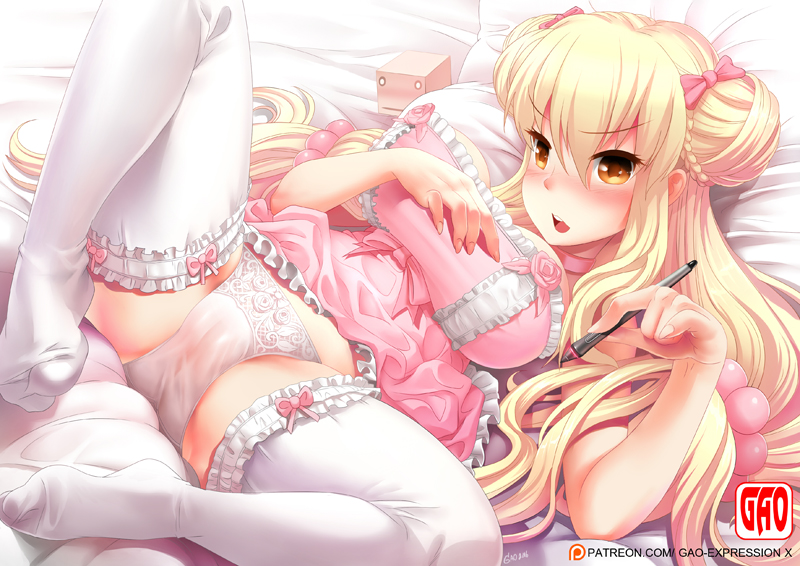 New artist to present you, it's Gao-lukchup (alias Gao), that I commissioned for a sexy duo with Rory Mercury from Gate: Jieitai Kanochi nite, Kaku Tatakaeri (honestly, they can't do a shorter name). I really love that character, she's badass and her lolita dress is wonderfull kinda impressive and beautifull as Valerie from pokemon X/Y but with Rory it's really more powerfull for naughty illustration, can give really how views with her short dress or when you redraw it on a lingerie oriented suit as Gao-lukchup did it's just that powerfull. Be sure she must appear more with Rosalina.
I was really amazed visiting Gao-lukchup's gallery, his style and level are excellent with that mix into cuteness and sexiness that turn ladies so wonderfull. It was seeing his "pen and panty" drawing that I thought I must commission him something that style mixing lolita dress and sexy panties. Just don't remember where the idea to add tentacles come from, I expected have some going under Rosalina or Rory clothes or hand in panty (another of my huge fetish). I guess was was a bit to crazy but the first sketch Gao-lukchup sent me was perfect, I was really excited with it and as you can see there is no change from sketch to final version.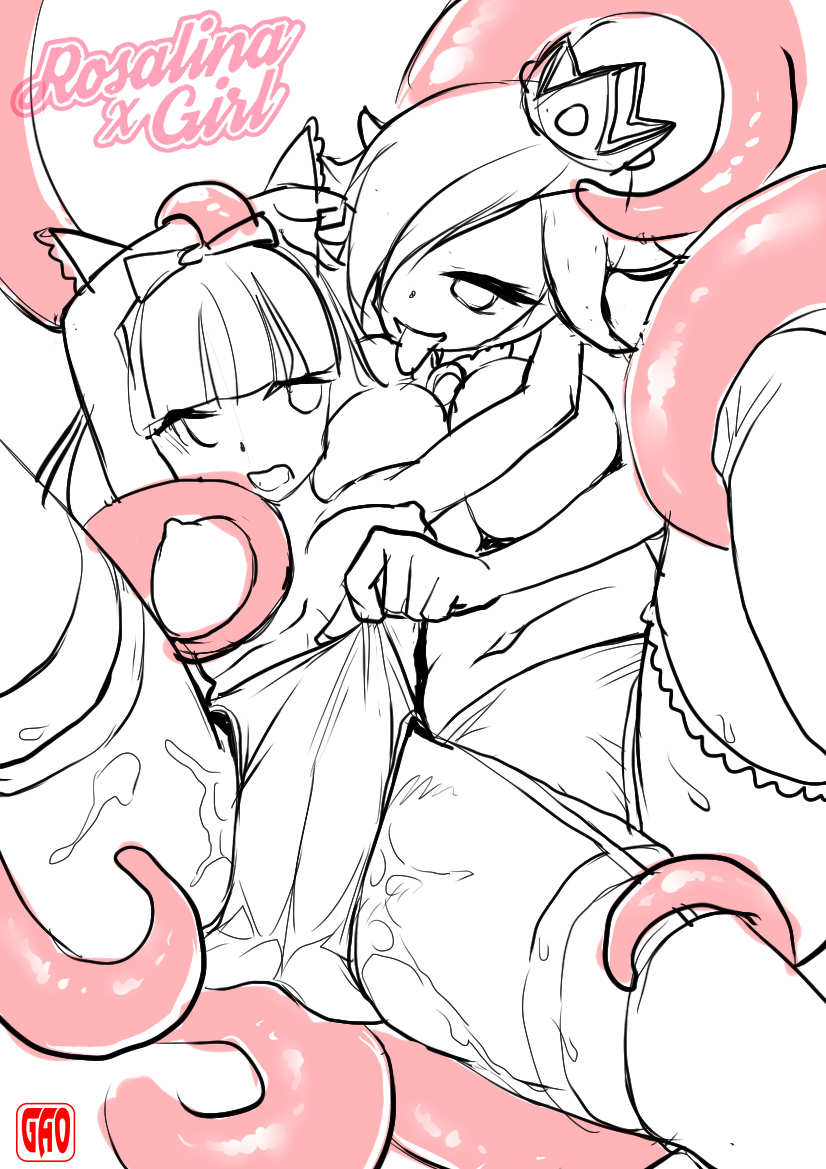 Maybe missing a bit of love juice to give a bit of see-through on Rory panty pressing her pussy but can't deny we have a powerfull view at this duo. The only error we can find in this piece is about both girl situation, Rory getting abused by Rosalina (and tentacle soon) and that princess looks a bit crazy and so naughty ready to play a lot with that cute lolita body offering her own to the tentacles feeling moving on her skin, pressing her breasts and going deep in her tight princess holes. Anyway if you look at both character story and origin, a badass fighter and sweet innocent princess in that situations, it's like Gao-lukchup reversed both role here. No?
This one is really a fantastic piece that I'm so happy finally show you here, Gao-lukchup really worked hard and did his best for something really exciting and as you can see on the previous paragraph with a bit of imagination there can be many naughty action between the two girls and it's even more intense when you let the tentacles get their fun too. I'll sure manage commission Gao-lukchup again in the future but for now don't miss enjoy his deviantart gallery or go on his patreon to unlock some incredible content as exciting are the teasers… Oh yeah… \(^o^)/

One year ago: #555 – Sweet Blueberry
Next to come: Angel Lapis lazuli (NSFW)