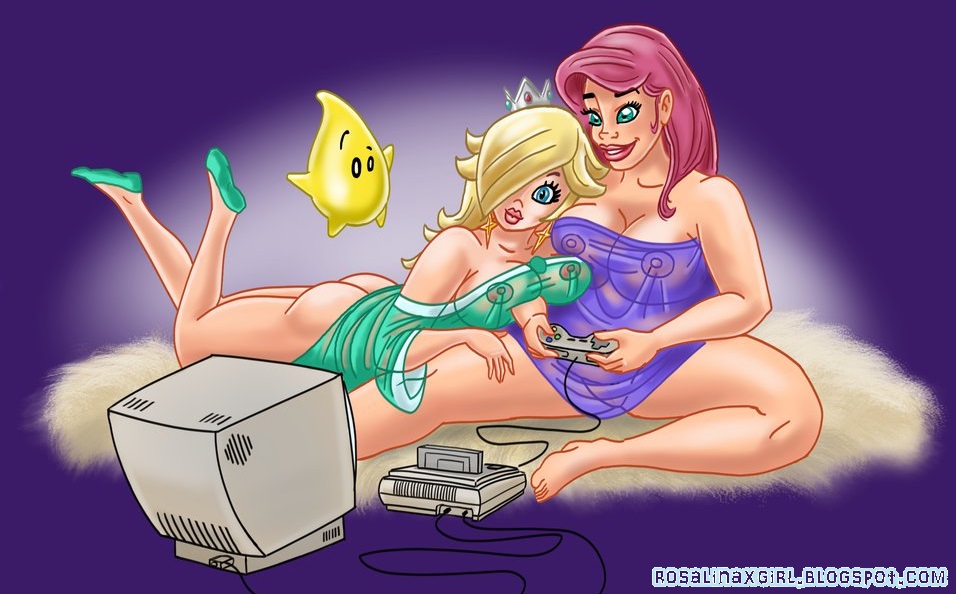 Little edit, the blog is not 25 pixels larger. It wont change a lot for you and after all and can sounds totally useless but for the next page I'm working on, I had no choice. I wanted to create something giving access to all content easily but don't make people miss posts I spend to much time to wrote as honor to the artist who spent so much time and effort working on his illustration.

Finally got an idea I'm working on, thanks to Suika who destroying my week-end putting me that in mind (and some other things). Not complicated but so long so tit will be released only next month (and not sure will be finished at this moment. Stay turned… ^^
_________________________________________________

Today there is a new artist joining the blog and had the kindness help me with my project, a huge thanks to FaBeArt (it sounds like fabulous art, that's so powerfull) who decided to pair Rosalina with a really original and wonderfull lady. To make it simple I'll start with a little quote: "Nice you ask the name of my OC..well my wife's name is Diana and since my OC is based on her i call her Didi".

In fact it's the second time Rosalina meet a girl inspired by someone's wife but the previous illustration but first one was stoped after the line and now I don't have enough information to make a full post so I must keep if on my secret folders compared to this one by FaBeArt that I can show to you… Oh yeah… Rosalina is kinda young on Nintendo universe and she discover some old games with Didi. FaBeArt made a so sweet and adorable illustration, both are so adorable together but this transparent lingerie make Rosalina and Didi damn sexy, the mix into cuteness and sexiness is always so incredible on an illustration… °w°

I hope you like this illustration and if you want to see more art of this sweet chuby Didi feel free to visit FaBeArt's gallery, you can be surue there is so much excellent illustrations of her and she's now with Rosalina, thanks so much for your kindnes and this wonderfull duo FaBeArt (also must say sorry for the time I took to publish it).


One year ago: Calendar – June 2014
Next to come: Removing dressing gown and let start the show