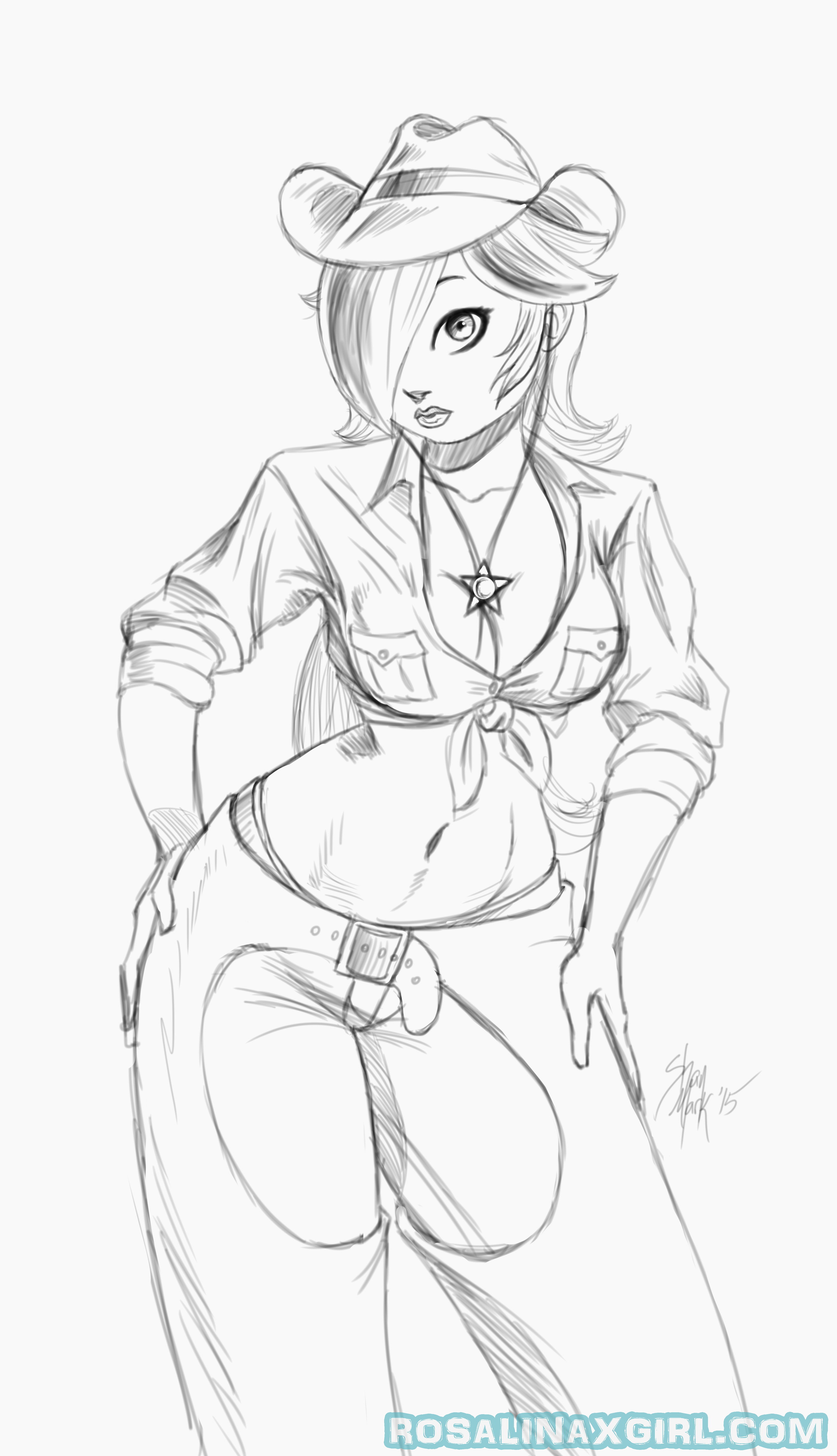 I forgot that I must put 18+ warning on patreon illustrations, deleted my posts patreon and do some previews, will have to see how it work to upload content and put a link on the description, especially it patreon itself can do it or I4ll have to upload somewhere else. Must be ready to start on a normal way next week but feel free to take a look and become a patron to support the Rosalina x Girl project… Oh yeah… ^^
Also my (talented) friend Lunakiri started her own site using wordpress to create her own site, there is so much weird things like the widht=auto; that don't work and be sure it must be really helpfull. Also discovered about the onmouseover/onmouseout code that can make really cool things. I'll show you an example en next post if you are curious so stay turned… :p
_________________________________________________
For those who know about my fetish, more than nurse, maid, army girl, secretary my favourite suit on Rosalina is cowgirl one with chaps. Clothes really give a magical touch to a lady and she looks so prefect and incredible with that kind of outfit, another of my weakness is here. Was so long no cowgirl so when Dranos opened sketch requests I decided to try and suggest him to draw Rosalina as cowgirl. As if sketchy I really love the result; so beautifull and lovely with a sexy touch, that mix make her ravishing. °w°
I love the pose Dranos draw and with her expression she looks so perfect, sweet, sensual and charming, for sure she's ravishing. Just as me her waist circumference is a little too thin on her right side. Maybe just an impression since I'm not an artist and don't practice anatomy but that part looks special as me. Not a huge mistake for sure and after noticed that be sure I still love so much that Rosalina Dranos made… Must keep it as ref for a more powerfull piece, must be epic… Oh yeah.
With a so beautifull sketch be sure Dranos have much more to amaze you on his gallery. Lot of sweet pin-up (love his Tinkerbell) and many other sketches that you must love. Looking at his journal here you can still ask him for sketch requests and also commission him if you want something more detailed and powerfull.

One year ago: Pokemon – #350 Milotic
Next to come: Domination on Azula (NSFW)