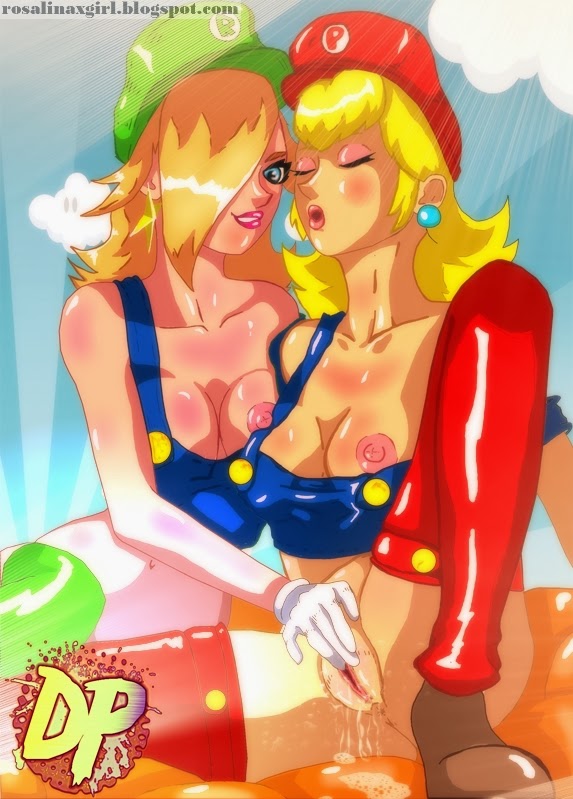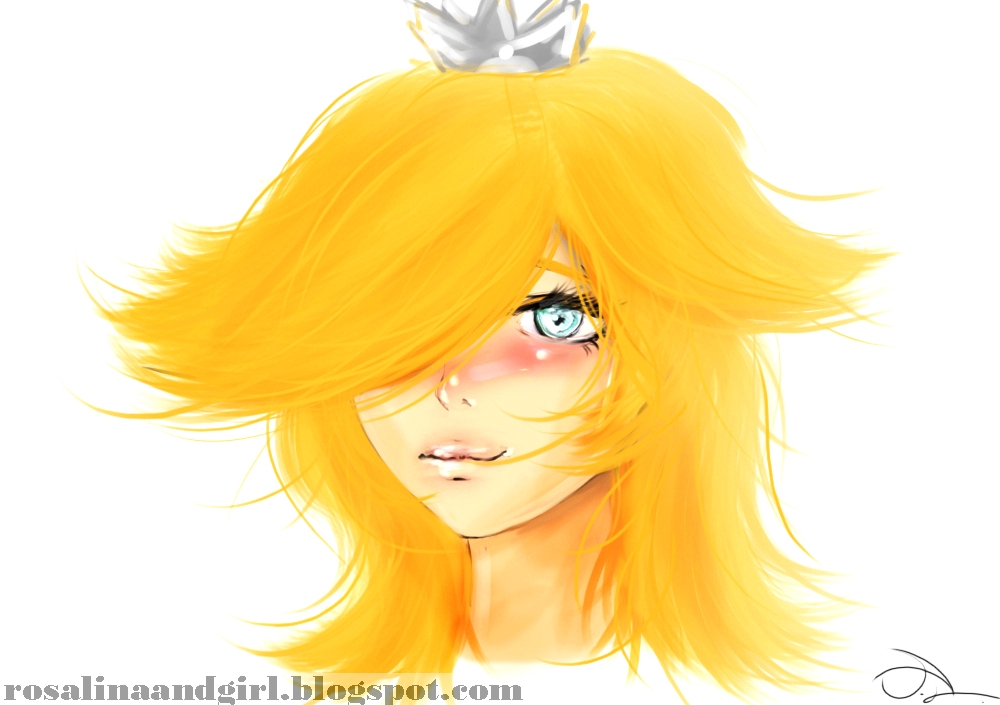 Damn, I want to say where is the 40th follower but in general "are you alive guys?"… Only 10 days before the end of the event Your dream by Mavruda and only 6 participants. Remember you can win a free drawing showing your fetishes and pervert dreams… Don't hesitate and post your ideas… (let's try with bold text).
There is also an update on the soft blog today adding a so cute Rosalina bust drew by Delacroix_Legion (picture on the right). He contributed several times to the blog (see it here) with sexy and horny Rosalina but he can also create adorable illustrations… Oh yeah… XD
¯¯¯¯¯¯¯¯¯¯¯¯¯¯¯¯¯¯¯¯¯¯¯¯¯¯¯¯¯¯¯¯¯¯¯¯¯¯¯¯
New illustration, new artist… Let start the show and now I want huge applause for digitalpink and his amazing Rosalina x Peach having some pleasure together… Mario and Luigi are not here so let's play Mario and Luigi. Albeit with two horny girls it can stay serious a long time… XD
I love this drawing and idea, Rosalina and Peach wearing Mario and Luigi outfits but of course a version without panties for naughty girls… That's original and really hot, digitalpink did an amazing job but when he submitted it to Hentaifoundry they rejected it. Generally it's for "anatomically errors" but I don't see something wrong… What your opinion guys?
There is so much interesting details in this drawing and because digitalpink style. With light effects it's like Mario and Luigi outfits are in latex, it add a fetish touch to the illustration. Rosalina and Peach also have really expressives faces, a little smile for Rosalina giving some pleasure to Peach who seem to love it… I can say sensual but like the action, view and Peach wet pussy I think the work exciting is the best… What a really powerfull illustration for pervert guys like us… °w°
Hentaifoundry rejected this illustration but that don't mean it happen for all digitalpink's drawings. Don't hesitate to take a look to his gallery to see other really powerfull illustrations and also digitalpink style. As you can see it's really original but it look so powerfull… Oh yeah… XD

One year ago: Original – Melissa