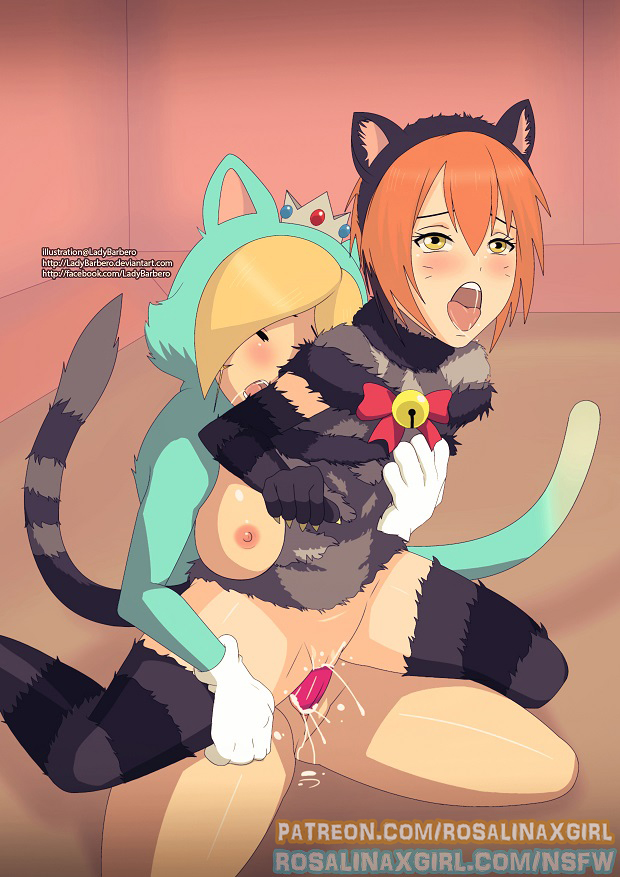 I also was at the French con: Japan Expo this Saturday, was sure really excited to go and show my Rosalina cosplay and finally all negative remarks, insults and also be hit made this even end as depression. I'm really thankfull to my brother for his really huge support and efforts to make me feel better but still, motivation and happiness still aren't here while doing this post… U_u
Let's at last give you something positive about this even and the project, I met Merethide and ordered her a new art box so more art coming from that wonderfull artist.

¯¯¯¯¯¯¯¯¯¯¯¯¯¯¯¯¯¯¯¯¯¯¯¯¯¯¯¯¯¯¯¯¯¯¯¯¯¯¯¯
Showing a bit late anyway here is February patreon raffle reward made by LadyBarbero, this month winner was Curtis Heywood that I want to thanks for his support with all patron members. More difficult part for the winner was to decide about the pairing (as me with so many ideas in mind) anyway came the idea to pair Rosalina with Rin Hoshizora from Love Idol Festival series in her catgirl outfit (on the left). According to Rin costume I asked LadyBarbero to give Rosalina her cat suit from Mario 3D World for a sweet catgirl duo.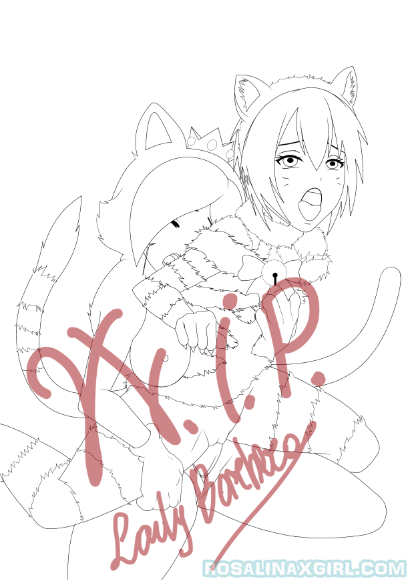 It finally ended with something more naughty than sweet, the pose was up to LadyBarbero that I expected to take the opportunity go with something more sfw this time and maybe she know me too much but once I received the sketch it was set to be really hot. Can't deny I don't enjoy it being a pervert, the scene is really with cool details like Rosalina's breast visible
I also want to thanks LadyBarbero who accepted save some wip for me so you can enjoy the line and flat version too but the original sketch remain as patreon bonus. Basically this commission had to be with a more detailed background according LadyBarbero's commission page, this one looks pretty basic but come with awesome work on the fur effect and Rin face that make it so intense.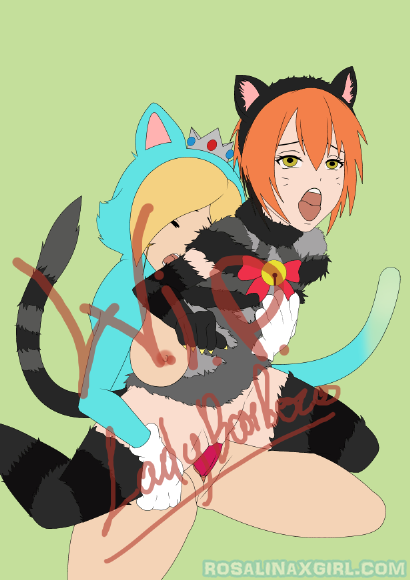 I love that so naughty as intense expression and with all work and both outfits seems to need lot of work so basically I really prefer that LadyBarbero concentrated her time and efforts on the character that a background that you wont notice with a so exciting scene. Also if you are interested, LadyBarbero recently opened a new batch of commissions so don't miss your chance get something sweet or naughty from her… ^^

(adsbyjuicy = window.adsbyjuicy || []).push({'adzone':273175});