As some noticed there was no post during the week, I had a really bad talking with a friend and was disturbing. I'm really sensitive and it increase with how much I appreciate the person, kinda useless on a way like how it ended and I told her about that but whatever. I still don't have so much motivation in general and wanted to way next week to restart the blog but it's not fair for artists waiting to get their art published here and my wonderfull patreon members so let's do it.
If I don't count the moment the blog was down cause google blocked me when host on blogspot, it's the first time in 5 year a post is missing. Don't sounds that dramatic on a way but it hurt a lot see my project depending so much to how I am and can stop really easily if something bad happen. For now I just hope it's not a sign the project will slowly go down and disappear, suspense.
_________________________________________________
Back to kinky illustrations with an illustration by Lunakiri for a new step in 'Where is my pokemon? project featuring her OC adrian dressed as Horsea. This illustration looks special since you can see some color palettes and Rosalina without shading, it's sure not Lunakiri fault and I must admit the actual quality is due to the fact I lost the final illustration with all shadings and HD. Really no clue what I did… T_T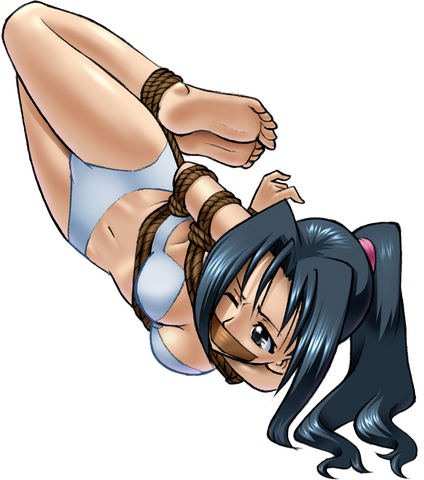 Edit: I finally found the final illustration on Lunakiri's website
Adrian is dressed as Horsea and we can wonder were are her legs; I was looking if that could be possible with some way of bondage and I found this illustration 'on the left) that can make a great explanation. For sure I agree it must not be really comfy enough to really enjoy some kind of naughty time but whatever, I'm sorry for Lunakiri the pose have to endure her sweet OC but Rosalina seem to really enjoy that talented tongue so it wont help Adrian be free that quickly. I also really love Rosalina expression and hair, Lunakiri made her looks so ravishing as sensual so that kind of lesbian action make it even more exciting… °w°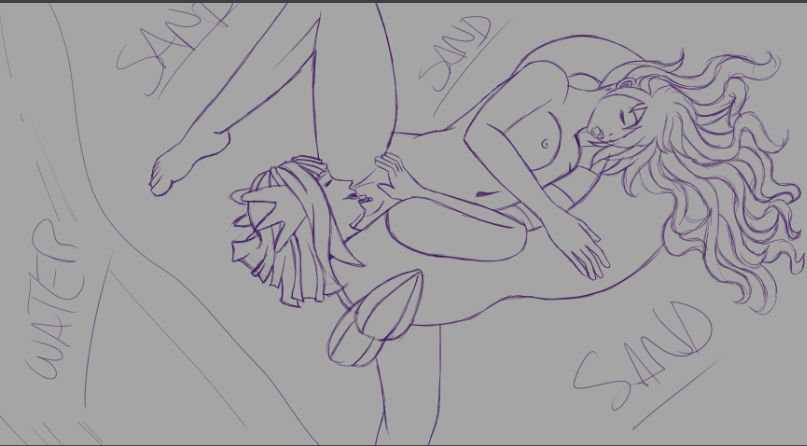 About the sketch, there was two edits from the first Lunakiri did, first was to add a swimsuit to that sweet princess for sure without covering that much or her perfect body, that's why breasts are still visible. The second point was to reverse the illustration to fix Rosalina hair and have the hair lock covering her right eye. Now for more don't miss visit Lunakiri's website or all places linked below where you can see her art, contact, support or even commission her to make your dreams come true.

One year ago: #622 – Luma extase
Next to come: Can be Easter without chocolate (NSFW)