Just noticed I missed to make a censored version on my last publication with chocobo Rosalina (here), I use it to post on patreon, tumblr and twitter but always censor pussy and boobies to be safe. I asked advice to a friend that told me it's better fix that so I did before get some troubles.
Also, I'll be out for a trip this week-end back on Monday evening since it's a day of in France. This time I must prepare the post earlier and have publication planned earlier since can't do Saturday morning or Sunday evening this time, patreon bonus will come on Monday, bit late but be sure I wont forget you… ^__^
_________________________________________________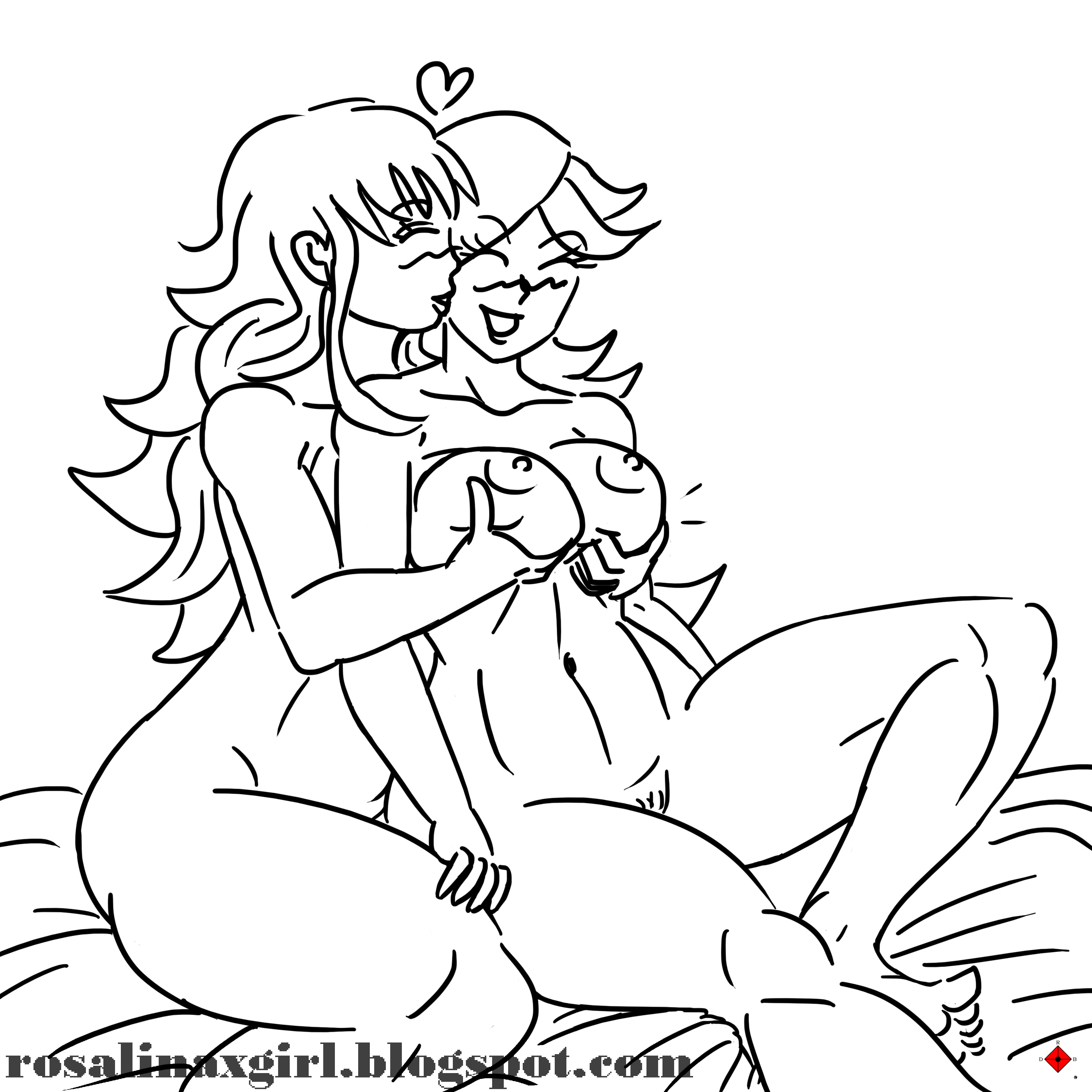 Here is a new record for the project that is far to be a celebration, here is a new illustration with Rosalina and Nami was made in December 5th 2012 by 00gojiramon. I really don't know the reason I missed to post this illustration that I found on the folder but never appear on the site or even the old one hosted on blogger. It's sure really late and I apologie to 00gojiramon but would be stupid be like nothing happened so I decided make a post and finally show it to you guys.
So here is a really sweet illustration with Rosalina and Nami from One Piece, romantic and sensual scene with Nami fondling Rosalina breasts. 00gojiramon also added an adorable touch with this little kiss and Roslaina expression, the illustration looks basic but still really expressive and Rosalina face so definitly sooo cute. On the anatomical side, 00gojiramon did a great job, maybe the legs that looks a little to large in my opinion, what do you think?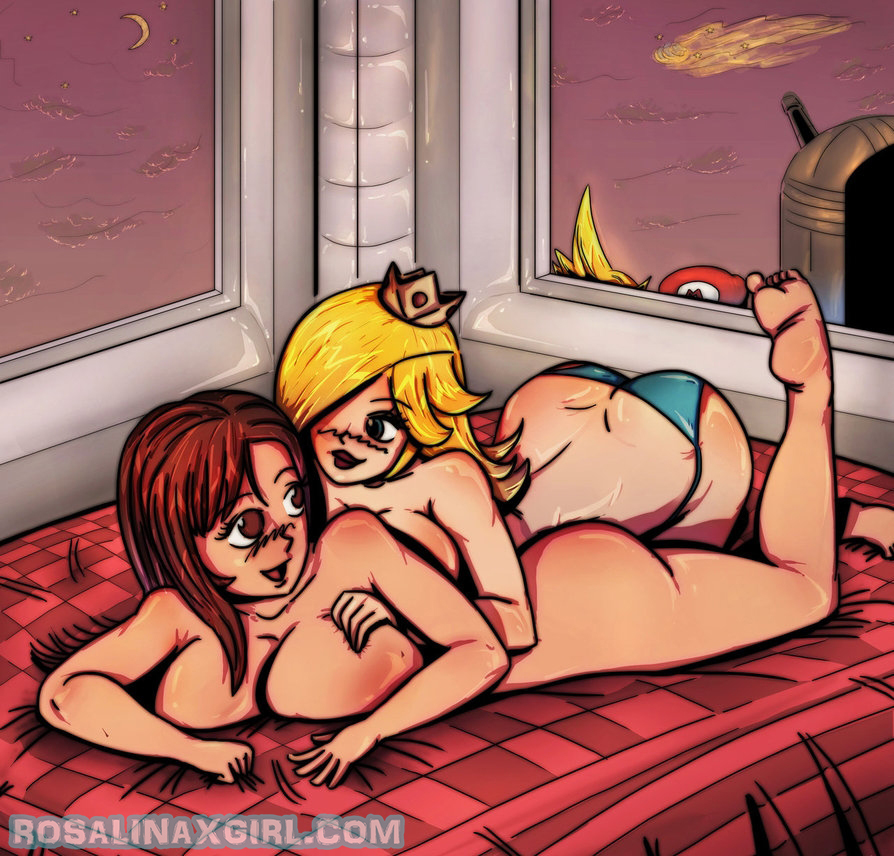 Anyway this piece show 00gojiramon level 4 years ago so you can imagine he now have new skills with time and practice so don't miss check his deviantart gallerie (here). Anyway if you want see more about his style at this time there is a second illustration he made for the project that was posted in time. 00gojiramon participated on a contest hosted by AdultAnonymous group, he did a collab illustration with Rosalina and Tifa that you can see on the left and click on it to see the dedicated post.

One year ago: #604 – Sweet princess for kinky vampire
Next to come: Sweet tradi Chibi (SFW)