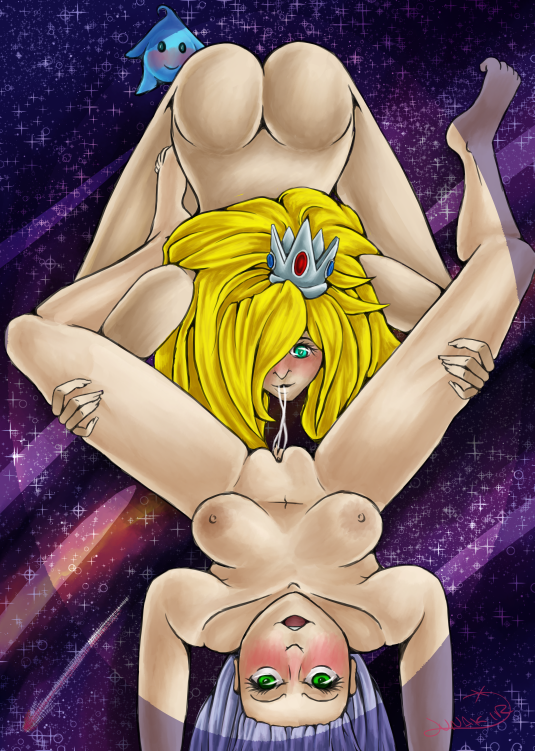 I wont have access to the internet during the week-end so must prepare new post earlier, also this week is sooo busy that this post come late and no time to make the one with Sailor Venus as it was announced (be sure it will be an epic piece). Also with my actual budget it's not the best time get some new commission but everything is calm with summer and holidays, I keep the blog active and be back to search and spam for new artists on september… Oh yeah…

Also must update "Where is my pokemon?" page with Lickitung (See it here) and Typhlosion (See it here).
_________________________________________________

And about pokemons, more will come with Rosalina for sure, if you already visited the dedicated page there is several illustrations made by the so lovely Lunakiri(seriously guys, don't hesitate to talk with her she's adorable) but this time no pokemon and I commisisoned a duo with Rosalina and Reverie Metherlence (Ren) from Elemental Gerad. I honestly never heard about her before, I asked to my best friend pick a character to be with Rosalina and he choosen Ren. Funny detail (not really in fact), I lost him as friend before Lunakiri finish the illustration, it seem I'm a manipulator and you can be sure was hard lost him for stupid reasons… U_u

This illustration was mostly a challenge for Lunakiri, not really with the characters itself but more the pose and point of with I asked her to do for this piece. The idea was the view back Ren with Rosalina head up after giving her a cunnilingus and a little saliva bridge from Rosalina mouth to Ren pussy. Also sugegsted to be able see Ren face to make her more expressive and that cunni to be even more intense. Be sure that kind of pose is not easy to do and Lunakiri worked hard on this illustration but the result is excellent.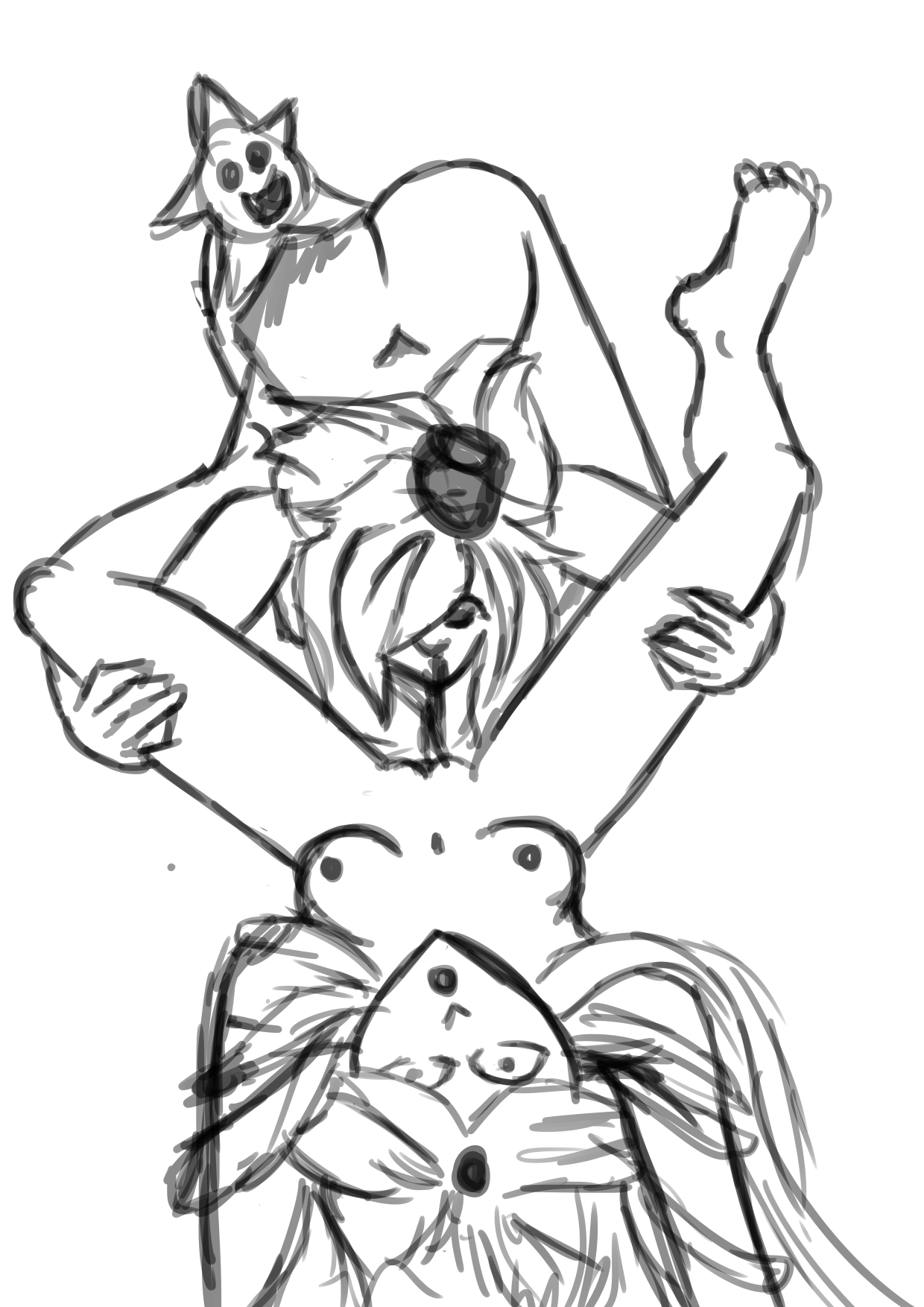 I really love Rosalina and Rin face, Lunakiri made both really expressive, they are so horny for sure but there is also a more sweet touch with blushing effect, the mix into cuteness and sexiness is so powerfull as always. Also must admit see Rosalina ass up in that way is even more sexy and kinda exciting too like i want to move on the other side and enjoy that wonderfull view she must give us… °w°

I hope you liek this drawing, I know it's not perfect but Lunakiri really work hard and always increase her level so her news pieces are always even more powerfull but seem she's still looking for new styles and techniques untill she find one she really lvoe and will really increase. For now she's working on some comics and try furries, be sure she have an inside queued so feel free to follow her on Deviantart (here)or become a patreon (here), the 1$ tier give you access to all updates and be sure there is so much interesting posts here, bigger tiers give you right to ask for illustrations each month.

One year ago: Solo – Cum shower and messy pool
Next to come: Sailor Venus and galaxy princess (finally)