November 1st 2007 to November 1st 2023
Happy 16th year of existence \(^o^)/
I remember a pool asking people their favorite celebrations and Halloween came first before Christmas and Easter, I guess it's part of the fun being for more than a year compared to the others being way shorter. Anyway for me all the excitement during Halloween night is cause the next day is coming Rosalina's birthday and my tradition to shout "Happy Birthday" at midnight looking at the sky. Unfortunately this year had a cloudy night so bit sad cannot see the stars (and maybe a comet) but the spirit and love were here °w°
¯¯¯¯¯¯¯¯¯¯¯¯¯¯¯¯¯¯¯¯¯¯¯¯¯¯¯¯¯¯¯¯¯¯¯¯¯¯¯¯
And talking about tradition; Omnimaid is back this year with a new illustration to celebrate this special day, he unfortunately wasn't able to take part to 2022 edition being busy on his side but despite than never missed to participate since 2012. He even said at this time "participating in Rosalina's birthday has become a part of my yearly routine" and 11 years later the passion is still there ^__^
Of course being birthday related the illustration have to keep a surprise untill the special day. Omnimaid just told me that Rosalina would be joined by Shirahoshi from One Piece. This kinda remind me the illustration with Rosalina and Tinkerbell playing with the size difference (and be sure it's quite a challenge), then this time the 2 meters tall princess would be the tiny girl. Then a month later the discord notification light up with the challenge to open Omnimaid chat with friends around during Halloween party. Quite dangerous but it totally worth it!!!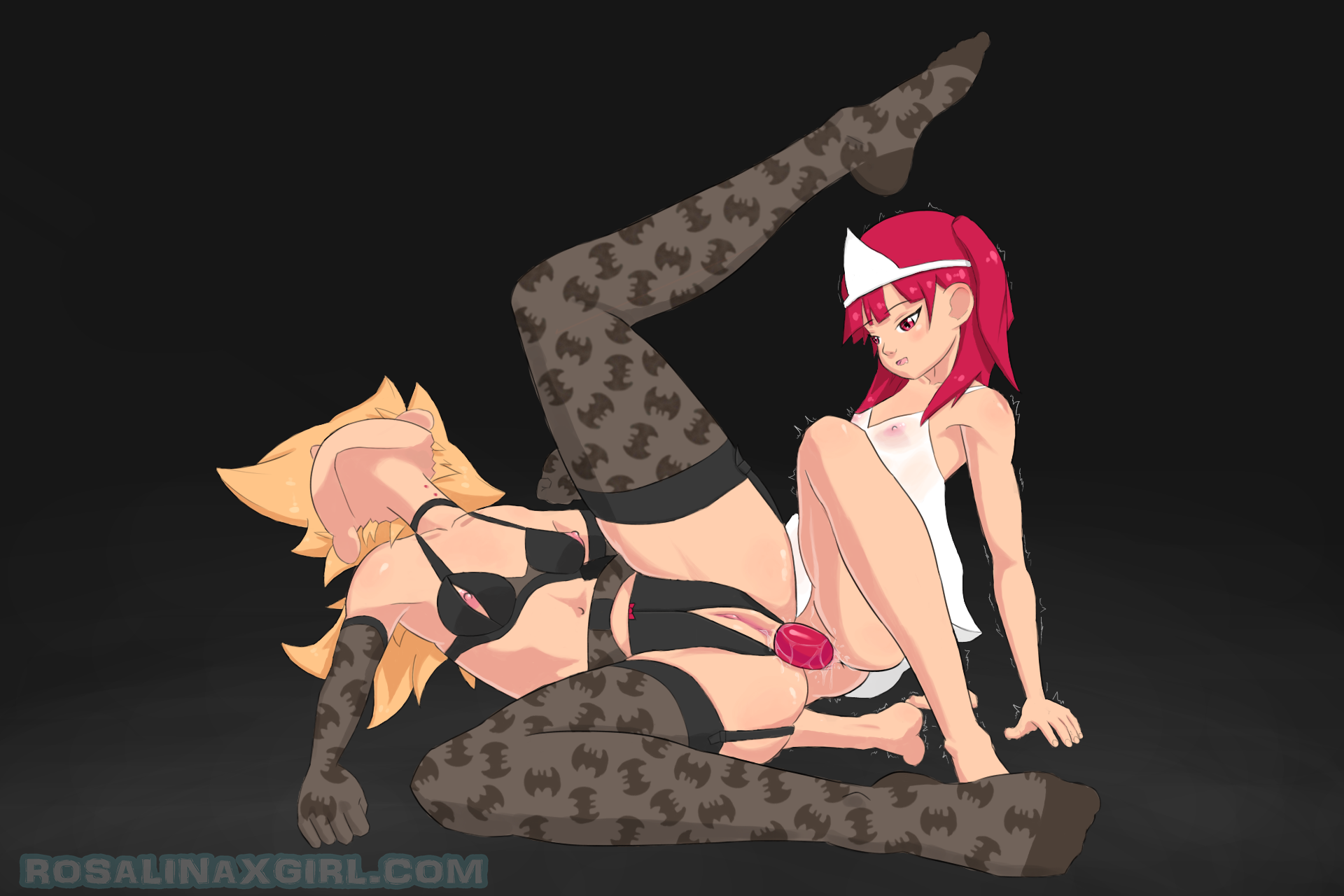 And now we have an indecent duo with amazing perspective and I love that light chubby touch on Rosalina making her so perfect to hug. Also a pussy spreading action that I love and from experience isn't that easy to draw keeping a proper anatomy so adding with the perspective challenge be sure Omnimaid really worked hard on this one. A first was a bit surprise the scene wasn't birthday related (or Halloween as was 2016 illustration on left). Anyway thinking at it wasn't that easy to add a cake and candles with a giant mermaid under the sea (also wouldn't really focus the cake) :p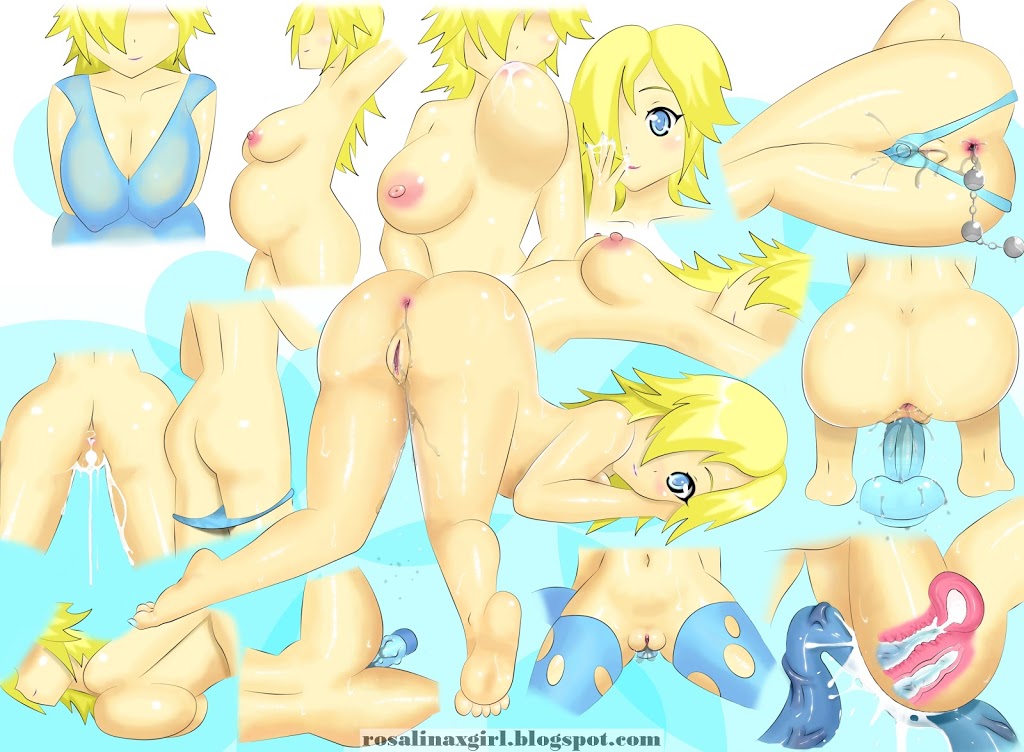 And since we are showing 2016 illustration, let's also share 2012 one, not (only) for the pleasure of more kinky Rosalina but also see how much Omnimaid improved his art skills since that time. So many artists participated to the project since I began in 2011 and I saw them growing (or unfortunately give up). Anyway not so many that did participate here for a long period and seeing the evolution of their art while drawing Rosalina again and again. I think the 3 most important at this point are Omnimaid, Lunakiri and Mazzacho.
Once again thanks so much Omnimaid for you continuous friendship and support on my Rosalina addiction. Actually Omnimaid is working on a HUGE project making his own game and I hope I'll be soon able to present it here to let you guys discover more about his new powers. Maybe next year in November… Who know °w°