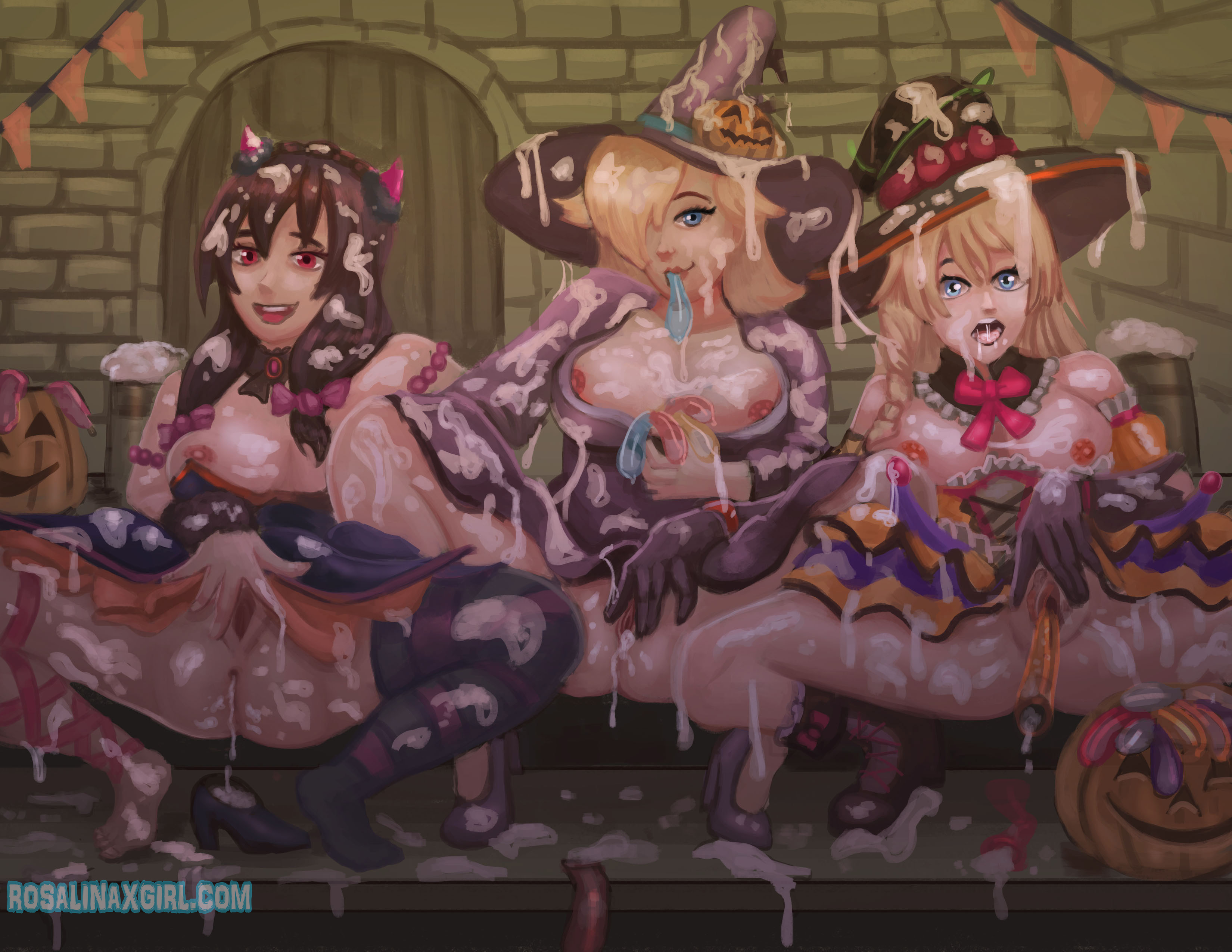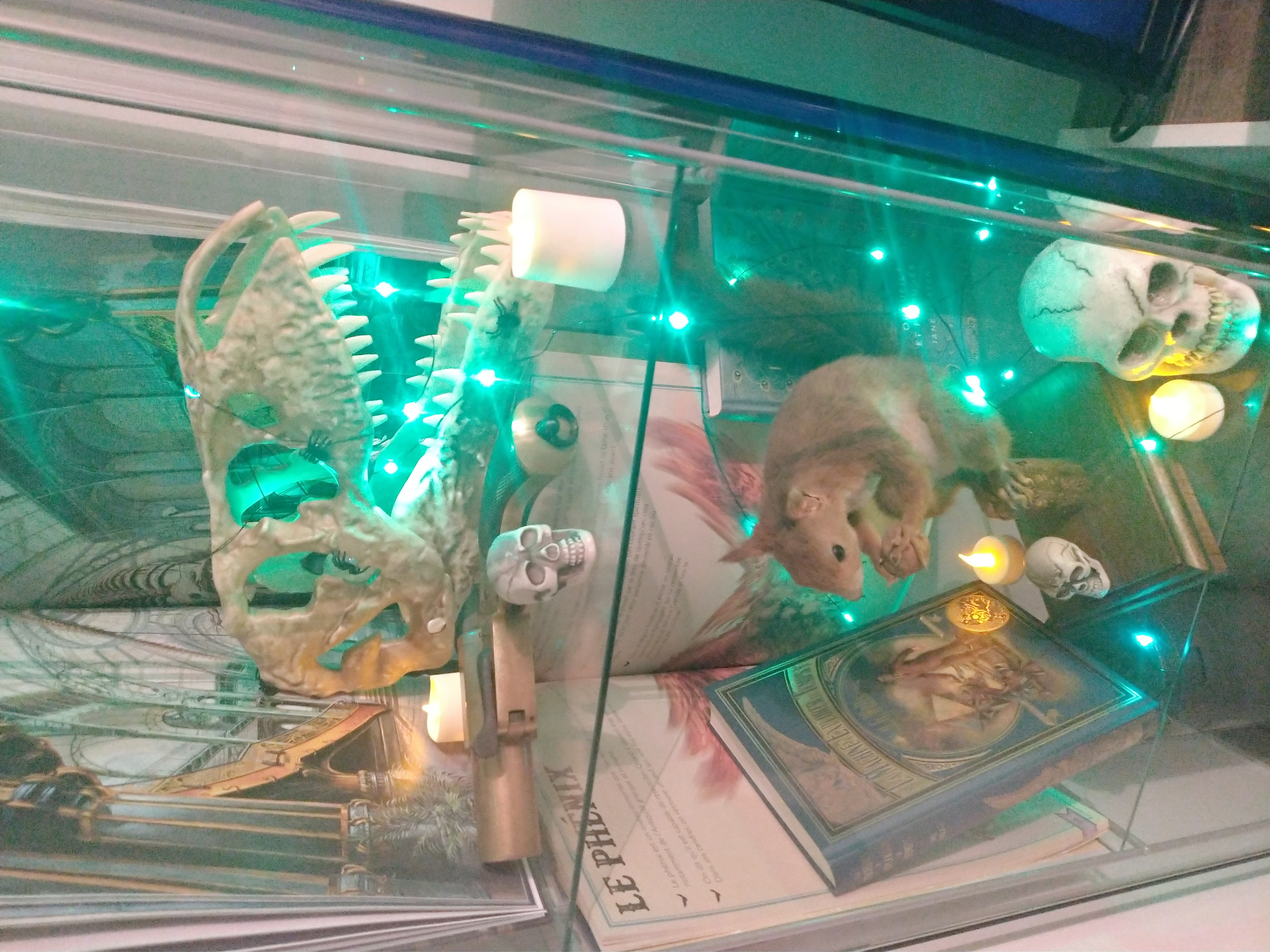 There's parts of the year where nothing can stop me and it's the point with publishing Halloween illustration on the project. Even if all the month kept me away with ton of stuff my mind knew that I would be back with something crazy and here it is. Also working on the decoration with my friend for the party (she's really going crazy every years with decorating). Anyway this just have to be a fun and chill party with fun talking together, crepes and a movie but we don't need more to spend a good time.
Then let me with you all a great Halloween, would love to see how you will be all dressed for the night from elegant, crazy or spooky. Here I'll be into steampunk style, not much scary but still looking cool and way more comfortable to wear (doing cosplay I know how costumes can be tricky after wearing some time) XD
¯¯¯¯¯¯¯¯¯¯¯¯¯¯¯¯¯¯¯¯¯¯¯¯¯¯¯¯¯¯¯¯¯¯¯¯¯¯¯¯
Halloween was coming and time to plan some related art to celebrate the period with some great costumes and the spooky atmosphere that so much people enjoy each year (honestly I wonder if people aren't more excited by Halloween than Christmas in general). B-side7715 was ready take part and since he's really quite effective and fast we decided to wait for some skins released this year to come with something fresh. Honestly so many great waifu gatcha games but I don't play all of them so I wonder What is your favorite Halloween character and skill released this year?
I always have really naughty ideas for the Halloween spirit like when the girls going to collect candies but instead just looking for some good fuck filling their bags with semen and filled condoms (to keep it classic). Told B-side7715 that this time would be maybe better get something more cute and safe even more after all sexy pieces I commissioned him to get back to something different and that he can show on his public pages like FACEBOOK. Finally he answered me "Halloween is just once a year so we can leave the sfw for another one", actually this is quite a trap considering there's so much events just once a year as Thanksgiving, Christmas, New year, Valentine's day (And there we are just reaching half February) XD
So we'll go "crazy" as B-side7715 requested but I'll manage don't bring too weird fetishes and also have prepared something sfw for him that would be pretty interesting (stay tuned). Anyway the next step was wait for Halloween skins release and the first one I noticed was from Konosuba, screenshots in the game and sent them to B-side7715 that really liked the series and character so no need wait more time for the hardcore part: decisions!!!

There was three girls getting being part of the Halloween event getting a dedicated costume; Aqua, Iris and Yunyun. Aqua dress looking quite basic but the two other girls looking pretty nice it was decided they would join Rosalina for a threesome. I offered B-side7715 to choose between the girls at a door entrance presenting them in some sexy or even indecent way or more something like a party at the bar with the girls ended used by everyone covered by semen and used condoms. I expected B-side7715 choose the first idea but he did surprised me going for the second sending some pose refs so he was definitely up for something crazy, sounded so powerfull and exciting °w°
Then here come this messy threesome, you must take into consideration it's the first time for B-side7715 drawing something that explicit and messy so there's many details that may look a bit of. First there's the semen texture at some places and some condoms like the one on Iris pussy looking more like a plastic pipe at some points. Talking about condoms it's fun cause B-side7715 placed them on wrong side on Iris pussy but was kind and accepted to fix that,the top being stuck somewhere and we see the bottom most of the time leaking some cum but here it was opposite as in Rosalina chest (anyway I like the idea of the semen dripping inside of her dress).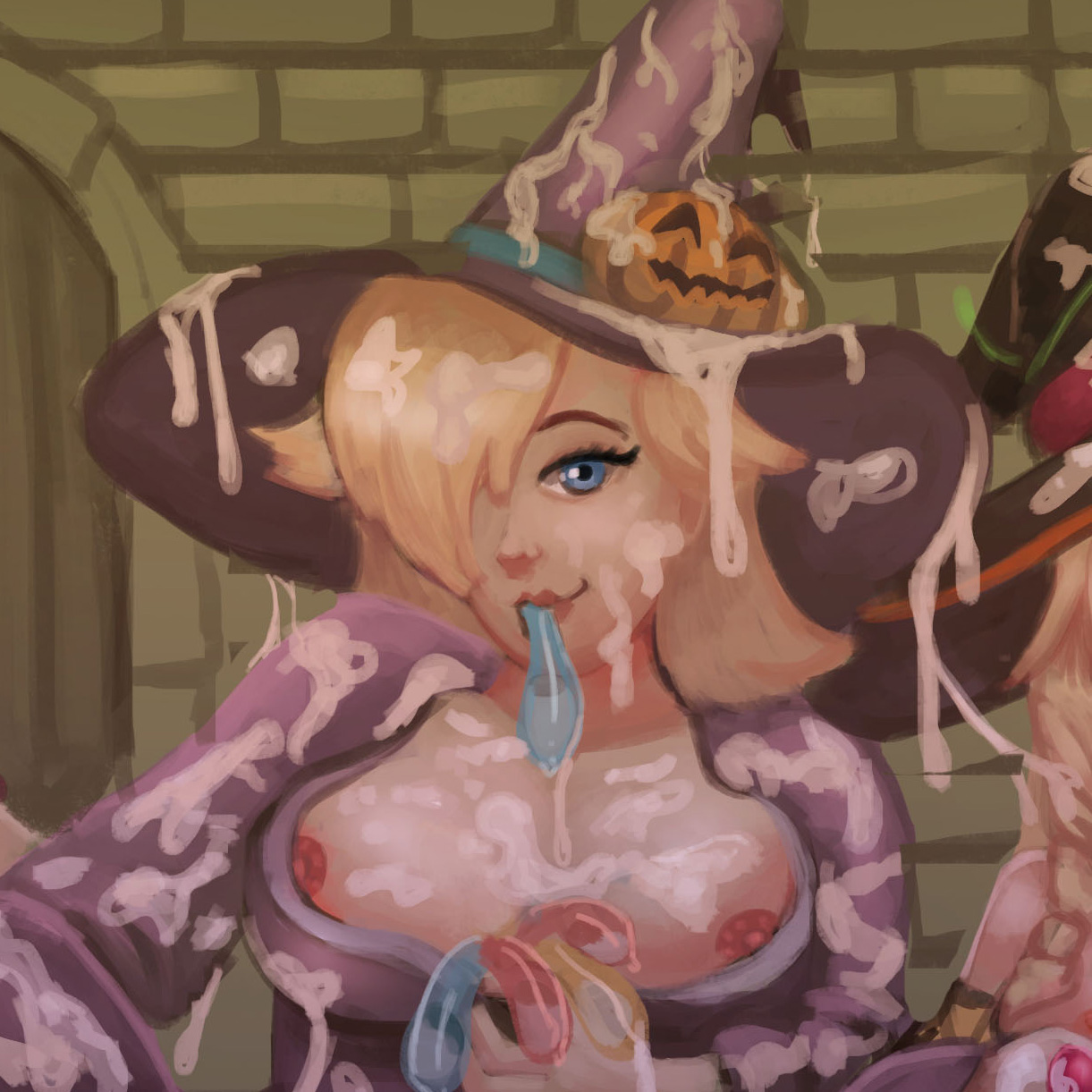 Anyway I wont say it's all negative and have to say I love this illustration even more knowing the insane efforts B-side7715 did working far out his comfort zone. Now he really deserves a huge way of applause (and a little break from my crazy ideas), I already have another project for him next year being way more cool and SFW this time. Also want to say Rosalina is looking fantastic and can make a wonderfull avatar for Halloween, love the hat so messy as I was dreaming about and this cute smile with the condom in mouth is so gorgeous. Have to say from all comdoms in this illustration (count them if you dare) it's the one on Rosalina's mouth being the best that B-side7715 and honestly perfect at all points… Oh yeah… \(^o^)/