Some troubles happened recently since the site was down on December 5th for 20-30mn. There was a bug when I logged to work on the last post and seem it corrupted some files that blocked all the site. At this moment all you were able to see was a blank page with 'Error Establishing a Database Connection in WordPress', luckily it was fixed and also a good reminder to make more saves of the database.
Also discovered a little game on android device named 'Potion maker' that is simple but really cute and may see to create a series based on the game characters and more exactly their outfits that have a really nice design. Wonder if anyone here know about the game btw?
_________________________________________________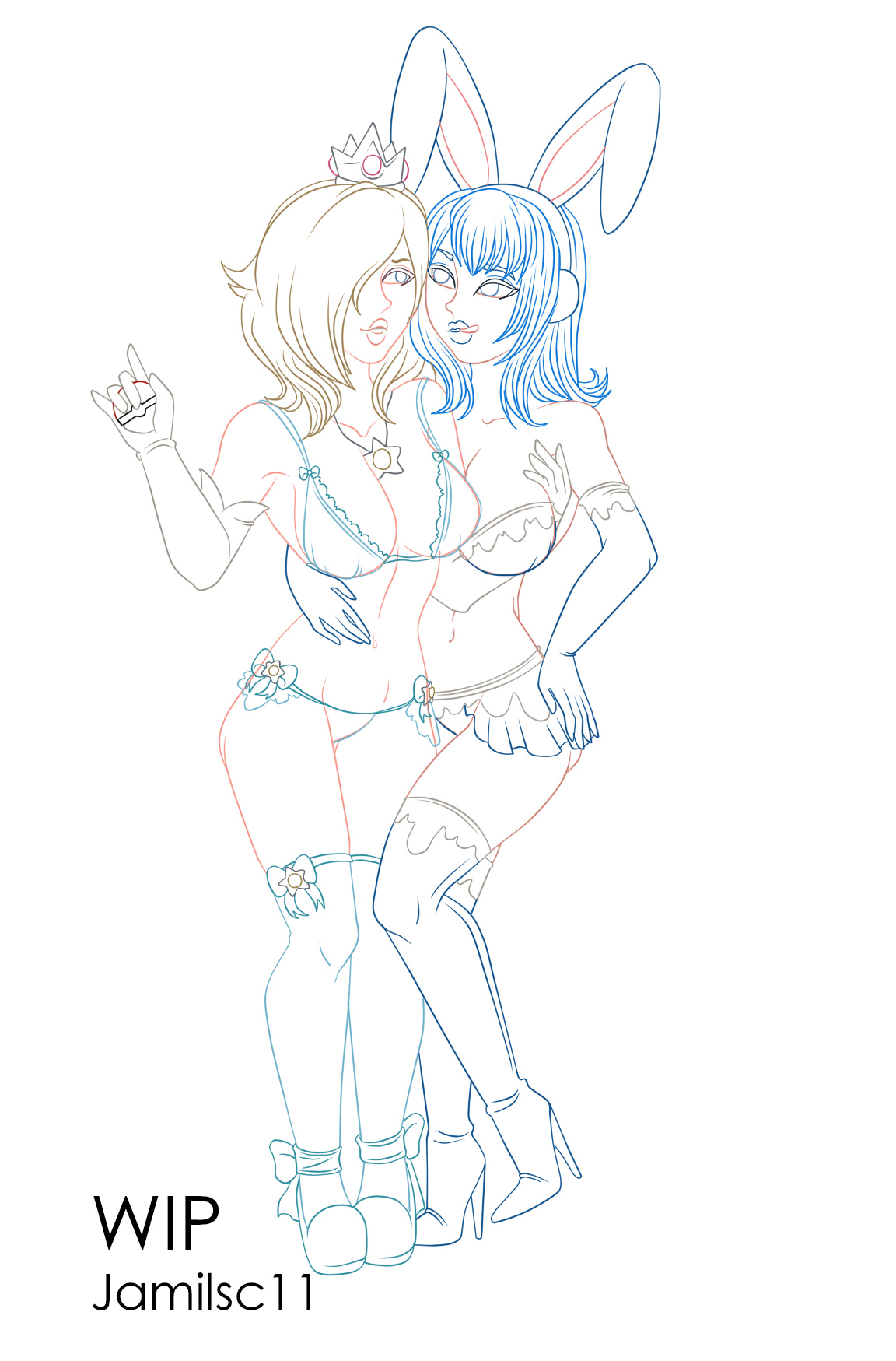 Now let's enjoy JamilSC11's sweet and addictive style one more time with another lovely pokemon duo with a naked version host on the NSFW website. Here is time for Rosalina to go deep in the ocean meet Azumarill. Another sweet piece with both ladies like lovely pin-up close to each other that make it even more sensual and romantic. I hope you like this new illustration JamilSC11 created for the project.
I really love that mix into cuteness and sexiness from JamilSC11 style, it appear even more on the alternative version increasing the sexiness level. The background was a really unexpected and beatifull surprise, anyway JamilSC11 know how tease us with lingerie and high heels I guess the last point is more cause my love for heels but whatever, I love that detail… °w°
Here you can discover about the sketch and a little question for ya guys, doesn't Azumarill without her tail remind you a bunny-girl? After this post the next step will be to upgrade "Where is my pokemon?" page with recent pieces I got, for now a huge thanks and hug to JamilSC11 that also did her best to draw Rosalina and her friend in so powerfull way… Oh yeah…. \(^o^)/