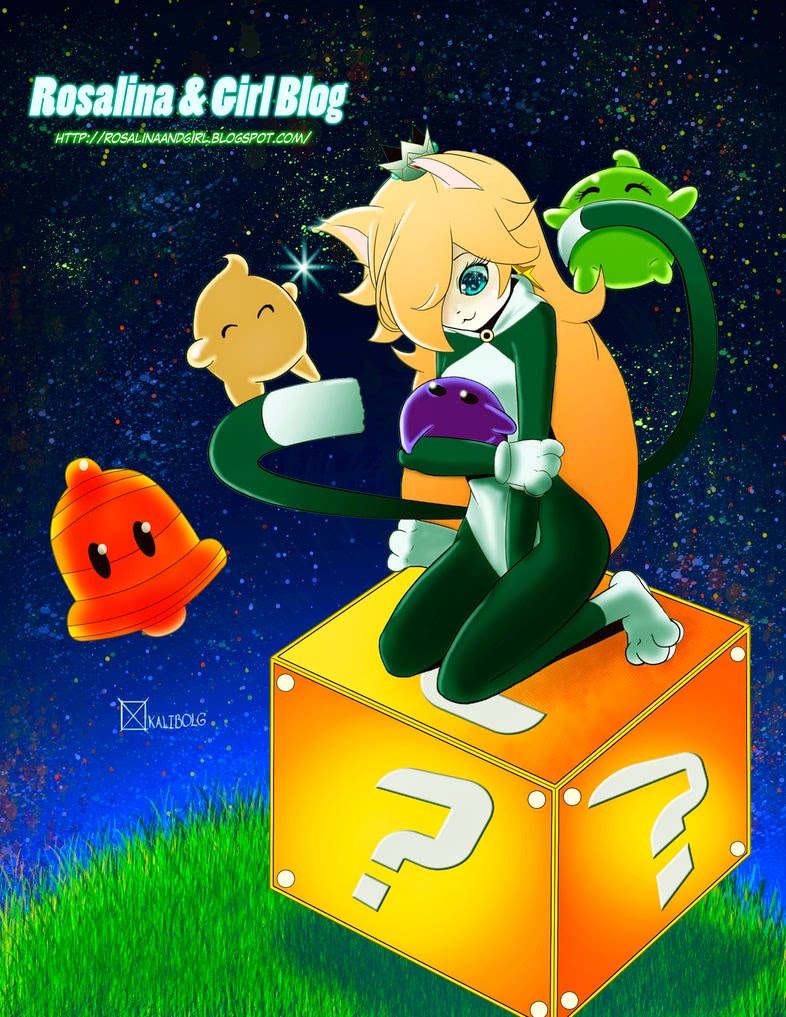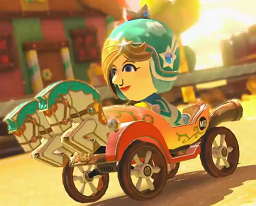 Can't wait to try the Rosalina outfit for Mii on Mario kart. Since I do Rosalina crossplay (photo on information page) it will be fun to have my Mii with Rosalina suit… Also it will be really powerfull in one hand cause everybody will be able to enjoy her on the game. Rosalina as heavy pilot, baby Rosalina as light and now for medium we have the Mii. Love the idea make ther hair lock on the helmet, give a cool look… °w°
Spring is her so it mean more con to wear my cosplay, you can be sure it sound powerfull. About videos (here) for the moment I don't plan make a new one. Only a few people watch them and they don't seem to be really usefull or effective so must focus on other projects for the moment.
_________________________________________________
Today a really sweet and cute illustration I received from xkalibolg who drew a cute Neko Rosalina inspired by her catgirl suit form Mario 3D World and the result is sooo beautifull. Rosalina is the adoptive mother of Luma who are baby galaxies so they need some attention and are really playfull too. For sure Rosalina is the cutest but can't deny xkalibolg made Lumas look so adorable too, how to resist give a hug to those littles stars… °w°



Colors are beautifull and so much great details, I especially really love Rosalina's suit xkalibolg made, as you can see with screen on the right, Rosalina have her head covered and only see her face but her it's really more powerfull, really more cute like this and those cat ears are a nice touch, She's so sweet, want to give her a hug. Also other surprising point, as you can see Rosalina have two tails but it's an error from xkalibolg who said 'I don't know either why I draw her 2 tail'. At last I'm sure Lumas love it…
Once again, thansk so much for your kindness and this wonderfull illustration xkalibolg, I hope you also like it guys and if you want to see more just don't hesitate to take a look to xkalibolg's gallery (here) for more pretty illustration but be sure some are more crazy or a little pervert too.